12,000 Signatures or 43% of Target reached to date... 21 December 2018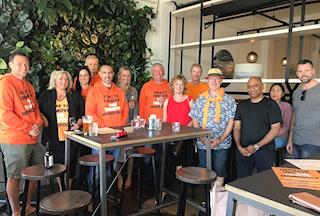 With very limited resources and a team consisting of community members giving up their spare time, we're going to end the year with approximately 12,000 signatures or 43% of the amount needed to force a vote on The Trusts' monopoly over West Auckland. Not bad for a bunch of working Mums, Dads and other time-poor members of West Auckland.
The reality is if we had more people and money for signature collection, marketing and promotion (as well as access to Countdown supermarkets!), we'd be able to get this done in a third of the time. The community wants change. That is clear. Unfortunately, the reality is, we have to work within our means.
As this campaign is by no means finished, we're extending the time that our Givealittle page will be up and will be hoping for more donations from the people of West Auckland to help us to carry on the fight into the new year.
In the meantime, we'll be taking a short breather for a week or two, will probably buy some overpriced alcohol and visit some average bars out West.
From all of us at WALTAG, have a safe Xmas and a big thanks for your support to date. Without you, we wouldn't have got this far and if you do feel like making another donation, it would be greatly received.
West Auckland Licensing Trusts Action Group
(WALTAG)
#letwestaucklandchoose
0 comments | Login to leave a comment