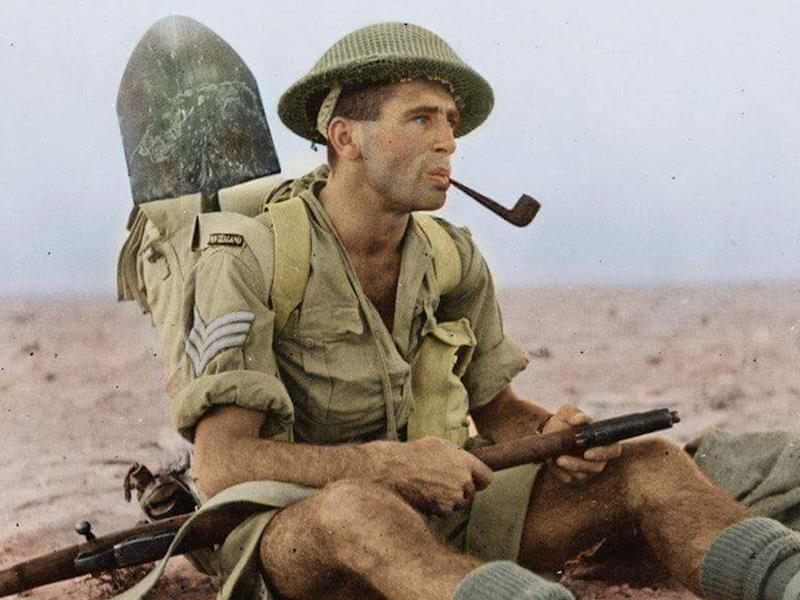 Restore the Old Porirua Cemetery Soldiers graves
Restore Porirua's Soldiers graves in the Old Porirua Cemetery
Wellington
We thought we would take the time to update you all with our progress. Through the generous donations we have received from everyone through this page we are able to cover the cost of the of the plaques we want to get made.
Through an amazingly generous donation from Gee and Hickton we will be able to get the lead lettering work completed.
The team are now working on the final step of securing the funding for the poppies we want to place on various soldiers graves. The cost of which has significantly reduced due to additional sponsorship from Gee and Hickton. We have also decided to reduce the number of poppies we will place in the cemetery and instead focus on those soldiers graves that cannot be easily recognised as veterans. This will make it easier to secure the last of our funding requirements through a funding grant.
Once again thank you for all your support. We look forward to posting and sharing our work with you.
Please feel free to continue to donate if you so choose. Any additional funds that are raised will be used to fund the cleaning of a number of headstones and bronze plaques for cemeteries in the Porirua region, specifically Whenua Tapu where we have identified an additional 100 bronze plaques that need attention. If you would like to be involved in the volunteering efforts to get these cleaned please contact us.
________________________________________________________________________________________________________
With limited funding supplied by the Titahi Bay RSA a small team has been working on restoring servicemen and women's graves at the Old Porirua Cemetery located on Kenepuru Drive in Porirua. The team have restored a total of 85 graves that were in various states of disrepair. Various photos of our current restoration work can be found in the gallery section.
During our restoration process we have found eighteen WW1 servicemen and forty-one WW2 servicemen, four soldiers who served in both WW1 and WW2, a military medal serviceman, six soldiers who served in the Boer, Malaya or Korea wars, a number of servicemen who are only identified on their mother's graves, two soldiers who formed part of the Rarotongan company and a number of servicemen who formed part of the Imperial Forces.
As part of the upcoming 100-year anniversary of Armistice, the team are wanting to ensure that we can mark this important milestone by honouring our WW1 fallen soldiers.
After various attempts we have not been successful in sourcing additional funding for the last of the work we are wanting to complete as part of our WW1 restoration outcomes. The team therefore decided to try crowd sourcing to raise the additional funds needed to complete our restoration efforts in time for Armistice on the 11 November 2018.
We are hoping to raise approx. $9,000 to complete the following important tasks:
1. Getting an official plaque created for Frederick Goldsmith (photo found in the gallery section) who has a Military Medal from WW1. His story can be viewed here: https://www.poriruawarstories.com/goldsmith-frederick
2. Getting five commemoration plaques created for soldiers who were killed in France in WW1. One of whom is Thomas Francis Ryan whose headstone is in dire need of replacement. T.F. Ryan was a rifleman killed in France on the 1 September 1918. The story commemorating him and his brother Denis Joseph Ryan, who was a trooper in the Boer war that was part of the 1st contingent NZMR, was published on Saturday 1 September 2018 to mark the 100 year anniversary of the death of T.F. Ryan. Their story can be found here: https://www.poriruawarstories.com/ryan-thomas-francis-ww1
3. Restoring the old lead lettering on three of the graves which are beyond the current team's expertise (photos found in the gallery section). One of these include the headstones for Edwin James Abbey, a young man born in Russia who is sadly listed as having died in Porirua Mental Hospital on 26th June 1940. His story can be viewed here: https://www.poriruawarstories.com/abbey-edwin-james
4. Creating and placing 85 permanent RSA poppies on soldiers' graves who will form part of our Armistice 2018 and ANZAC 2019 commemoration.
Photos are available in the gallery for items 1 to 3. A breakdown of our costs is noted below. We will complete each piece of restoration as we receive your generous donations:
- Creation of new plaques $2,000
- Repair of lead lettering $3,650
- Creation of RSA poppies $4,420 (initially $1,770 for Armistice day serviceman)
Gee and Hickton Funeral Directors in Porirua will be suppling all the new memorials for us at cost.
As part of the restoration process we have been working alongside Porirua War Stories who are documenting our servicemen and women's stories, in order to ensure we can preserve our rich history. Please see their site www.poriruawarstories.com to view the stories from around our region.
We appreciate your donation and look forward to updating you with our progress.
Simon Strombom's involvement (page creator)
Part of the team restoring the 85 service graves
Use of funds
All funds will go to the memorial stone Mason in Porirua who will be restoring the Old Porirua Cemetery Soldiers graves.
Other page links
---
Latest update
20254 Rifleman Thomas Joseph Smith – New Zealand Rifle Brigade NZ(R)B 14 September 2018
Smith was buried 48 years ago where due to a clerical error he was listed with the wrong rank and serial number. The Restoration Team found the mistake and with the help of Veteran's Affair are now correcting the error by getting his headstone replaced with the correct details.
For anyone who would like to know more about Thomas's story please see: https://www.poriruawarstories.com/smith-thomas-joseph
---
Latest donations
---
Who's involved?

Created by, and paying to a verified bank account of, Simon Strombom on behalf of Porirua War Stories - Restoration of the service graves in Old Porirua Cemetery
---
Page Moderated
The page has been checked by our team to make sure it complies with our terms and conditions.
---
Gallery
---
Got a question for the page owner?
Ask one here
---
Any concerns?
Report this page
---
This page was created on 29 Aug 2018 and closed on 28 Sep 2018.