Updating Ryuki's life 11 December 2015
Posted by: Asami Wisjnuery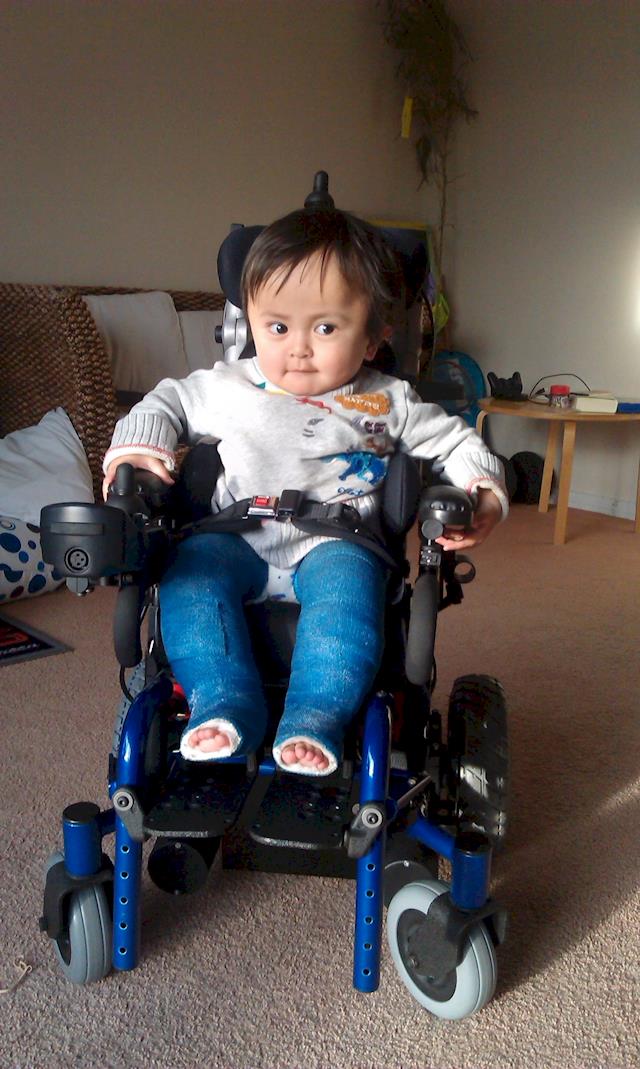 Ryuki is now 2 and half years old
He's got his own powered wheelchair.
He had another osteotomy in June for his tibias and will be wearing splints on 24/7 for few years.
Since Ryuki had osteotomy for his femurs and tibias, he has been doing really well. He is crawling and holding furnitures to stand up.
It is amazing to see what Ryuki can do now.
0 comments | Login to leave a comment | Share this update