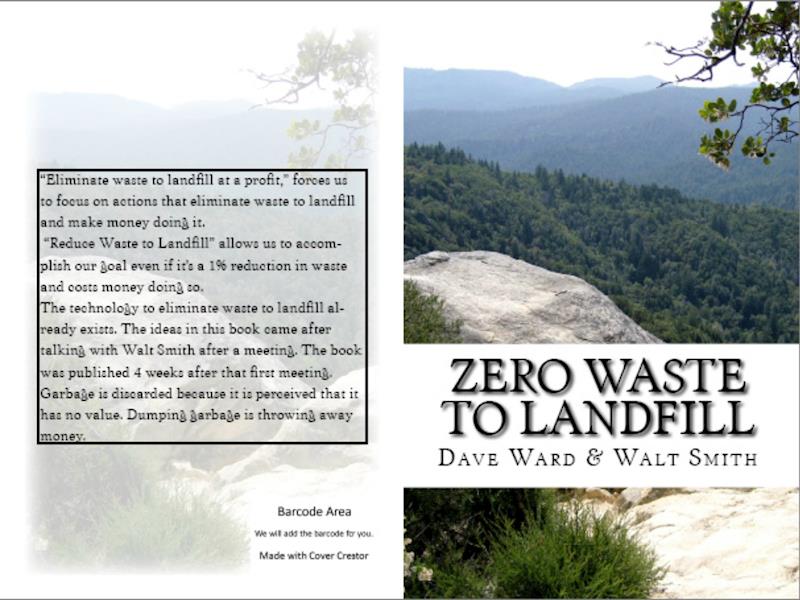 Set up Tyre/Plastic Recycling plant
If we make the disposal of tyres safe and profitable we will not have a plastic/tyre disposal problem
Otago
While researching our book "Zero Waste to Landfill" released on Amazon, it became obvious that there are issues with the way tyres are recycled. Zero Waste to landfill outlines how landfill sites can be closed and garbage processed. Our estimate is that garbage will make $200 per ton when processed.
Basically new Zealand is exporting the problem of waste disposal to developing countries, and using flawed methods or recycling here in New Zealand. If tyres were recycled at a local tyre center, and the tyre center made $5.00 per tyre, there would not be a tyre disposal problem. Tyre Crumbs as used in playgrounds and Tyre Pyrolysis have resporatory risks. As the crumbs break down they turn to dust and are inhaled.There are some flawed studies that state that threre is no problem because the crumbs are too big. However when the crumbs break down, the problem starts. A more detailed explanation is on kiwimeasurement.com. Our plant is designed to leak less than 5 grams of carbon black per month and our stretch target is Zero.
Our vision is to eliminate waste entering landfills by making it more profitable to process waste than dump it. We are committed to sharing information and the patent will be offered free to non commerecical users. The trial plant can be copied and made from 200 litre drums and scrap. The patent contains plans that allows for small scale plants to be made in developing countries that will also process plastic into oil, carbon and gas. Plastic will be come a too valuable processing resource to throw away. The problem is solved at its source.
The funding will be used in steps
The first step $5,000 is to obtain a patent for a machine pyrolysis machine I have designed that eliminates hazards associated with recycling plastic and tyres. Dr Rajendra Prasad. He has offered to process the patent in India because he recognizes the implication of developing such a machine. Plastic is seen as a huge problem in India. Holding the patent allows us to control who can use it. The patent will be offered free of charge to non commercial users. Holding the patent allows us to place controls on the manufactures of the plants to ensure that they are operated to protect the environment and workers. kiwimeasurement.com has examples of Hazards associated with The aim is to then continually improve the machine so they can be installed a tyre centres. If tyres are recycled at a local tyre center and the tyre center makes $5.00 per tyre, there will not be a tyre disposal problem.
Second step ($10,000 ) Develop small low cost plant for developing Countries.
The plans for the plant will be based on the patent and offered free to non commercial users.
If people can safely make money recycling plastic by building one of our machines the volume of plastic that enters the Ocean will be reduced.
Third step $90,000 Develop an tyre and plastic recycling plant at Benhar. The plant will process tyres and plastic from the Otago Southland area.
At this point the plant will be making money and the funds created will allow the formation of other plants in New Zealand.
Hazards are.
Tyre Crumbs
This will be the same problem as the tyres dumped to make reefs. Sounds good on paper but if we apply a little logic
Tyre crumbs contains toxins
They are relatively safe while the crumbs are stable and large
The Crumbs will wear.
Questions
How long before the tyres wear to dust?
Where will the dust go?
Seems that we are just passing the problem to another generation
Carbon Black
There are numerous hazards associated with carbon Black. Some developing countries no longer will process plastic because of health hazards.
Details of risks and hazards are documented on kiwimeasurement.com
Use of funds
Stage one funds $5,000 will be used by Dr Rajendra Prasad to lodge a patent in India
Stage Two $10,000 will be used to devise plans based on the patent
Stage three will be used to build a tyre/plastic Plant in Ben Har
Other page links
---
Latest update
Repy from Rajendra 30 August 2018
Dear Dave and Michaela,
I have noted through your recent email exchange that you are intending to rope in this tyre plastic recycling project. I may add that besides making payments through Freelancer.com, there also is a direct payment mode to our bank account through Paypal. Our email for payments through Paypal is billing@technology-patent.com. Further, it is also possible to pay us through bank transfer. The procedure for direct bank transfer is described on our website at the following page: technology-patent.com/price.html.
Thanking you,
Yours,
And
Dear Dave
I have seen your recent email exchange with Michaela. I shall be happy to be engaged with your project as you deem fit. Besides, prior art search, I feel you should also file a provisional patent with IPONZ right away and as soon as you are ready with the data you are generating, we can file the complete/non-provisional patent, of course before 12 months.
The technology, you are developing has a global appeal and should be useful in many countries including India. It might also be useful to file a PCT for which also I can take considerable responsibility.
I have learnt now that sitting here, I can file a PCT in India (as Receiving Office) and also in WIPO, Geneva (as Receiving Office). The second option can work for me on behalf of a client like you.
I have been waiting to hear from you on the ongoing exchange with your Examiner on level sensor patent. If and when there is a positive inclination of the Examiner, we could move quickly to file a PCT on that patent also/
With kind response.
Yours truly.
Rajendra Prasad
MERIT INDIA CONSULTANTS PRIVATE LIMITED,
(Regd Office: B-1/154, Paschim Vihar, New Delhi 110063)
C-89, MANSAROVER GARDEN, NEW DELHI - 110015
Ph: 91-11-45630873, 9810096099 (M)
Rajendra Prasad
---
Latest donations
---
Who's involved?
---
Page Moderated
The page has been checked by our team to make sure it complies with our terms and conditions.
---
Gallery
---
Got a question for the page owner?
Ask one here
---
Any concerns?
Report this page
---
This page was created on 28 Aug 2018 and closed on 28 Nov 2018.
---
You might notice some changes - we've updated our page layout to give a better experience. We think we've hit the mark, but if something's not right, please let us know by emailing feedback@givealittle.co.nz.