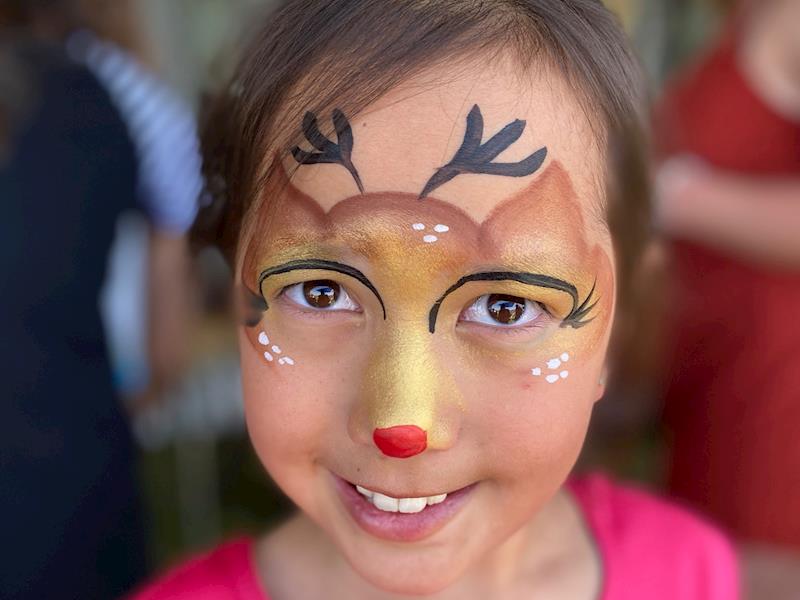 Stop Malaena's seizures 😢
A VNS or Vagal Nerve Stimulator is my hope to stop my seizures so I can live a better happier life.
Taranaki
I'm Malaena 9 years old diagnosed with Multifocal Seizure Disorder, Refractory. (Epilepsy) at age 7months.
I was on the move at 4 months old I never stayed still I rolled everywhere, started running at 7months and freaked out my Mum and Dad😂 Then one day I had a Tonic Clonic seizure or Grand Mile as some know them. I scared everyone because I went blue stopped breathing and my body was shaking a lot. The ambulance came and I had started breathing by then.
I went on to have 4 seizures the next day and 5 the next.
I got given some medicine that helped a lot. It worked and for a year I was seizure free, which was great because I stopped moving when I had seizures my balance was bad and I was really scared so I didn't walk again until I was 18months old.
Then I started to get multiple types of seizures this confused me I don't understand what's happening to me when they come. Sleep would give some relief but for me tonic clonic seizures would come. My threshold is only 3 minutes before my Mum or Dad need to give medicine (midazolam) I've had some seizures that have gone for 3 hours. One went on and off for 6 hours. It's really hard on my body and my head hurts a lot.
I started to get scared and things like bike riding making friends, running, skipping, writing all became so hard that I stopped doing a lot of things. I got so scared that I even stopped talking to most people. I heard it was called anxiety and panic attacks. Now they would make me hyperventilate and have more seizures. I got really behind at school I still am but I try my best and love going to school.
I've tried all sorts of different medicines lots made me feel really sick and sleepy. Some helped my seizures for a little while but they always came back really BAD. I spent lots of time in and out of the hospital even at Starship and Ronald McDonald house.
I'm on the Keto Diet this helped me go a year seizure free and I caught up on so much school work my parents were super proud. I read really well, and my swimming teachers were fantastic they still are. I love swimming.
BUT my seizures are still here and not getting better my best hope for relief from seizures is a VNS Device. (Vagal Nerve Stimulator) This prevents seizures by sending regular mild pulses of electrical energy to the brain via the vagus nerve. They cost a lot of money so my Mum and Dad and family want to know if you can just givealittle to help raise funds for one.
I'm doing my best to stay strong and brave. Can you play the song A Million Dreams from
The Greatest Showman its my favourite.
Gerry Carino's involvement (page creator)
I'm Gerry Malaena's mum 😍
Use of funds
This would be spent on surgery and a VNS device and up keep on my device. If I surplus money is raised I will donate it to Epilepsy NZ to help others get devices too.
---
Latest update
Don't judge my child 28 January 2020
Posted by: Gerry Carino
Ive had some pretty had days lately, ok maybe weeks. I hear my Mum say its seizure activity which is lots of little seizures one after another. Its like turning a light switch on and off really fast. I get super confused sometimes I get really angry and other times I get really sad. I don't remember any of it, mum says that sometimes I say things that aren't very nice.
Malaena's World... going out sometimes can be really hard especially seizure days. Ive never had to defend my children in public, but twice in one week!!! Yes she looks like every other child, but then when she's having back to back seizures and yelling, screaming, kicking she can look like she's having tantrums. I heard a parent say to her daughter thats how you behave when you are naughty!! I would normally just walk away but then when I heard her say "that girl is naughty and her parents shouldn't let her talk like that"
ME actually
"don't judge my child as a naughty girl,
don't judge my child because she's yelling
don't judge my child because she's hitting out
don't judge my child because you don't walk her path
don't judge my child because by the time you have judged her she's had over 20 seizures!!!
She looks like everyone else but she's NOT
Broken parent moments
---
Latest donations

From John, Sally, Robyn, Poppa, Roanne, Larissa, Joel and the kids.


Dyann and Anthony
on 24 Feb 2020
You are powerful, beautiful, brilliant and brave. Lots of love!

Good luck Malaena and all your family. I think about you often ❤️

All the best For you Malaena and see you soon, Miguel & Steffi from Germany!
---
Who's involved?

Created by, and paying to a verified bank account of, Gerry Carino on behalf of Malaena Cariño
---
Page Moderated
The page has been checked by our team to make sure it complies with our terms and conditions.
---
Got a question for the page owner?
Ask one here
---
Any concerns?
Report this page
---
This page was created on 29 Dec 2019 and closed on 14 Mar 2020.