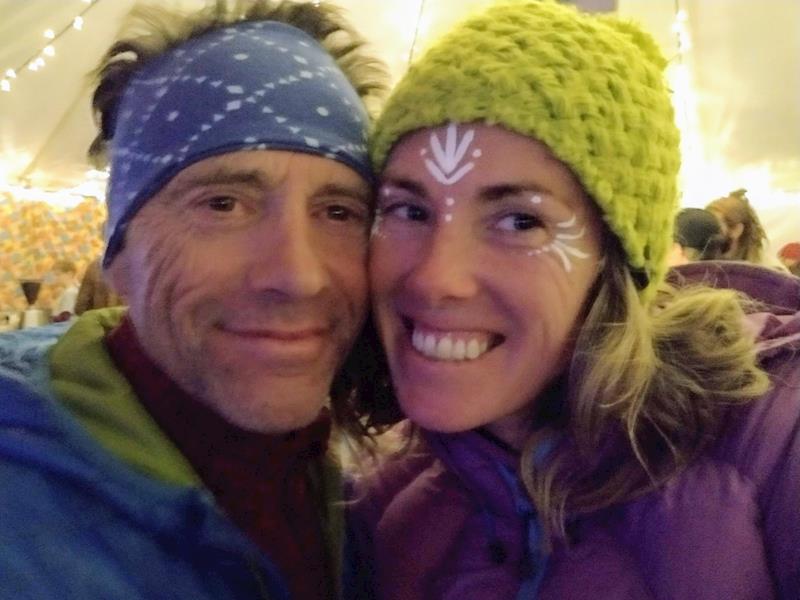 Support for Nicola's Residency appeal costs...
Seeking Residency in NZ after many hurdles, enabling me to continue to live & contribute to the community of Wanaka Otago
Otago
Dear Friends,
I was going to get a friend to write this, but actually I would like it to be open, transparent and more personal by writing to seek support for myself. It's not an easy thing to ask for help. Then I realised only those who are moved and are able will contribute to this cause. I write this after a month of hesitating to create this fund.
As many of you know I have been periodically living in NZ almost 3 years, it has become my home, I have deep connections and feel I am part of the Wanaka community. You may also know that my application for residency through partnership has presented many hurdles and unexpected challenges due to Thierry, my partner and best friend, not being eligible to be involved with a sponsorship more than twice. He was supported 25 years ago and then supported another partner 12 years ago. This was so heart breaking for us both after the initial case officer actually wrote "I have approved your residency in principal."
After spending around $2,000 NZD for the initial application and more on visa's before, I then went onto eat into my savings and invest $6,000 NZD for an appeal to immigration tribunal. I was told we have an extremely good chance because of my exceptional contribution to the local community. Quote Wanaka Ukuleles "Nicola has become an integral part of our community group and has unique skills and talents that are appreciated by many, many people. She is, quite frankly, irreplaceable."
With several support letters confirming my exceptional contribution to Wanaka community, being in the newspaper several times with playing music in the community, in elderly homes for those with dementia, in the retirement village, plus supporting charity events with music. So I invested and the appeal was successful in the eyes of the immigration tribunal. I was told even by the agent "Very good news we just need the signature of the Associate Minister." When the letter came 2 weeks later she rang with "congratulations, you have your residency", only to read the letter and see "decline" was there instead of acceptance, without reason from the associate minister.
I believed the universe was telling me not to be in NZ and then the lock down happened. I am, in love with this country and wanting my future life to be here. As lock down happened I started doing online music lessons for M!NT charitable trust making the newspaper several times and also offering other music lessons. This is all currently voluntary as my working visa is only for paragliding.
"Nicola's musical movement class recognises that each child has an inherent musicality regardless of their disability. Her musical activities calm, regulate, and provide a nurturing environment with opportunities for learning and development. These sessions also support the relationship between parent and child. Nicola's weekly music sessions allow us as parents to celebrate what our child is capable of, rather than being reminded of his or her challenges." Amanda Dorset, Mother of Louis with Down syndrome, part of M!NT Charitable Trust.
The next solution, was a barristers involvement to make a judicial review which has a good chance of success. Knowing this is over $20,000 NZD, I declined but then a barrister offered his services to begin the process on "pro bono" basis. I then embarrassingly and naively found out later that he meant this pro bono offer was to just submit application for review, and since has incurred costs so far of $11,500 NZD plus GST. The high court have settled for a reconsideration of the Associate Minsters decision and hopefully only a few more costs are involved. I have spent $20,000 NZD on my attempt to be able to continue to live here and contribute with my love of music to teach and support young children. I am also planning on doing a post graduate in psychology and musical play therapy so I can further my contribution to children with special needs, which is where my heart is.
I am sincerely reaching out to see if there are people in the community that are able to assist in helping me with a fundraiser. I know myself the power of community and each pebble making a mountain. If you feel moved to contribute, donate or loan, every dollar will be appreciated. Either to my residency fund or my funding to study of phycology and musical play.
I would also be appreciative if you could pass this onto anyone who you think may be able to help.
Love to you all and thank you for being part of my life during this stressful uneasy time
Warm regards
Nicola
Below are some links to the newspaper articles I have been in in regards to involvement in local community;
"Nicola again made the newspaper 4 times in the last 6 months by being in so many charitable events and again this month for her contribution to M!NT doing online program during lock down for this incredible group of Special needs. They are trying to seek funding so she can do a musical play therapy and psychology PG to be able to grow and benefit more children in the region and NZ in this way"
Newspaper articles
Nicola doing online Zoom for M!NT Charitable Trust for Children and young adults with Learning Disabilities
http://www.thenews.co.nz/community/reaching-out-to-keep-connected/
Nicola playing with Wanaka ukuleles at Elmslie house
https://www.thenews.co.nz/the-south-today/?video=6116835337001
Nicola Playing at Aussie Aid fundraiser
https://www.thewanakasun.co.nz/news/12195-aussi-aid-final-total-is-drum-roll-please.html?fbclid=IwAR3cp8C4TKkTRHKHRlsk3Rl4o-eQvDBgMXoCT9PUwmf1R3EZrNLgJHrXbBg
Nicola singing with Treble Tones at lighting of the Christmas Tree
https://issuu.com/thewanakasun/docs/5-11_december_2019_edition_951
Use of funds
For Barrister and Court costs.
Any extra funds or specified donations will go towards my Post Graduate Qualification in psychology and musical play
Other page links
---
Latest donations

May you continue to spread your wings and sing beautiful sister <3




---
Who's involved?
---
Page Moderated
The page has been checked by our team to make sure it complies with our terms and conditions.
---
Fundraise
You can
start a fundraiser
to have your own page that raises money directly for the beneficiary.
---
Gallery
---
Got a question for the page owner?
Ask one here
---
Any concerns?
Report this page
---
This page was created on 30 Jun 2020 and closes on 30 Dec 2020.