The Next Challenge !
18 February 2021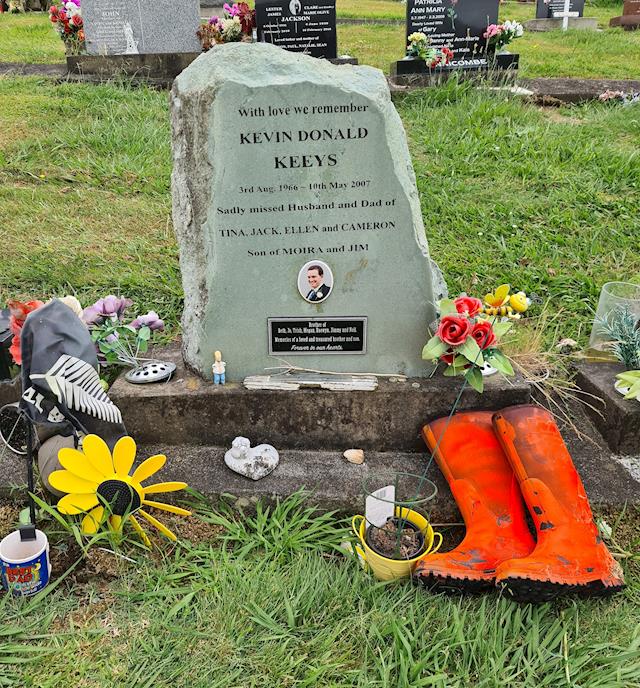 It's now been four months since the big day! The blisters are well and truly gone, the toe nails have almost grown back, and a knee injury is almost back to normal too!
We raised $22,729 in total for our two charities - an unbelievable response from an amazing bunch of kiwi individuals and companies supporting a great cause.
The most frequently asked question was "what are you going to do with your gumboots?".
I took them to my Dad's grave in Paeroa on Christmas day, a special gift for the person who inspired this event, someone who battled hard but lost the war against Melanoma.
I'll continue to do the gumboot marathon in some red gummies each year, mostly to keep raising awareness for Melanoma NZ and Rural support Trust each year, but for any fundraising to support these two charities as well.
The next big event however, could be an even greater challenge! I'm going to attempt two of NZ's Great Walks and over 100km in just five days - barefoot.
This is to raise funds with charity partner Salvation Army to purchase school shoes and sports shoes for Children in need in targeted communities across New Zealand and Africa.
You can find more information or support our cause here: https://givealittle.co.nz/fundraiser/barefoot-for-a-future
Thank you again to everyone for helping to make a difference
0 comments |
Login
to leave a comment