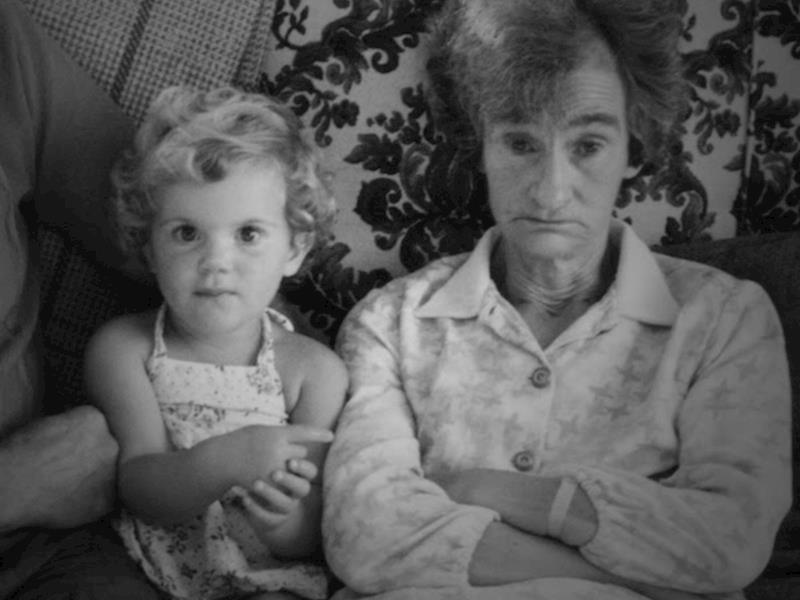 The Inheritance, Breaking the Code.
A documentary that follows the race against time for families faced with Huntington's disease as scientists validate a breakthrough
Nationwide
In 2015 we released a documentary ,'The Inheritance'. It told the story of Huntington's Disease in our family, including my mother's demise and the discovery of the haunting reality that I and my two brothers had also inherited the incurable disease. The documentary has screened around the world at festivals, conferences and for education. We made it because we wanted to help reduce stigma and educate the public about a debilitating and cruel neurodegenerative disease that can destroy families.
Following the sudden death of my father, who in the documentary shows us the best side of humanity, I threw any acknowledgement of Huntington's disease into the farthest chasm of my mind.
But early one morning in December 2017, I received a call from BBC World News asking for my reaction to a scientific breakthrough which heralded the potential for a significant treatment. This was news to me! The most most exciting news since the discovery of the gene.
Now facing the imminent onset of Huntington's, my brothers and I find ourselves desperately gazing over the shoulders of scientists and the medical fraternity, waiting for them to turn and say 'it works'.
It's going to take time...... years!
What does it mean for those who are symptomatic now? What do parents tell their children with juvenile onset? Is it too late for some? What if it doesn't work? How should we live our lives now? What does it mean for our son, who is at risk?
Over the next 2-3 years we will follow the story of a race against time. The story of scientists trying to make a remarkable medical breakthrough work in humans. The journeys of others who seek out alternate approaches and treatments to help us live with the disease. The challenges of those who brave the human trials and their effects. The perseverance of scientists diligently tracking the disease to gain further understanding of the Huntington's secret. Doctors and family organisations who are trying to educate the medical fraternity and carers about best practice. Enroll-HD - a worldwide Huntington patient database that tracks and cares for sufferers and those around them.
Will Huntington's Disease finally be decoded and defeated?
This documentary will also focus on how my family and I face having the Huntington's gene. We follow the experience and impact of our early symptoms juxtaposed against the progression of science and the trials of which we are hoping to be personally involved. We will talk with individuals, doctors, scientists and others families surviving this genetic curse.
Cinematic and immersing, the viewer will experience an emotional and visual journey through the human condition. We hope this will help others hold on to hope.
Praise for 'The Inheritance':
"Truly one of the most moving and inspirational stories I have ever witnessed on the big screen." Cathy Stephenson – DomPost
"There is such tremendous inspiration and wisdom in your documentary. Above all, it feels like a love story . I hope 'The Inheritance' is seen by many, many people. It really deserves a giant audience worldwide!" Dayna Goldfine (U.S. Award winning filmmaker)
Use of funds
Donations will help cover documentary production costs, creating educational resources, updates and outreach efforts. Currently this is self funded.
---
Latest update
Production Update 12 February 2019
Posted by: Bridget Lyon
Filming will be ongoing through 2019 to 2021.
---
Latest donations



Guest Donor
on 15 Dec 2018


Guest Donor
on 03 Dec 2018
---
Who's involved?
---
Page Moderated
The page has been checked by our team to make sure it complies with our terms and conditions.
---
Want to get in touch with Bridget Lyon?
Ask a question here
---
Any concerns?
Report this page
---
This page was created on 8 Nov 2018 and closed on 12 Feb 2020.