Support from Sam Charlton Olympian Hockey player 18 March 2021
Posted by: ReliefAid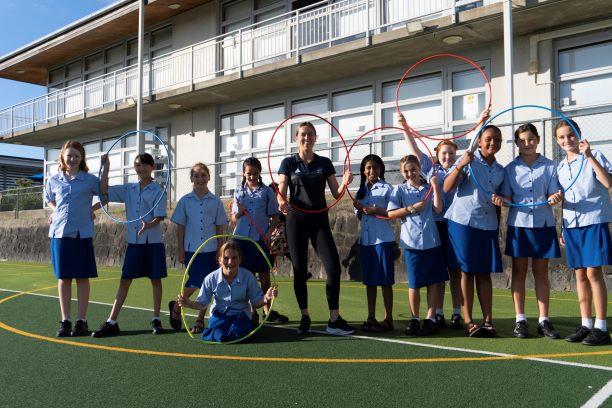 BounceBack4Syria at St Mary's College Auckland
"If there are ways that you can help children not as fortunate as yourselves, it's super important that we do that".
This is the message Sam Charlton, Olympic hockey player and winner of gold and bronze medals at the Commonwealth Games delivered at St Mary's College last week. She joined a group of 10- and 11-year-old students to launch BounceBack4Syria. She talked with the students about the importance of having a toy that means a lot to you as a child.
Generous donations made it possible to provide skipping ropes, soccer balls and hula hoops to 50 families in February. We hope to reach many more children this time. Please share the link to this Give a Little Page with others through Facebook and Instagram.
0 comments | Login to leave a comment | Share this update