Twisty-Butt SaddleSore1600K for Aran Animal Rescue
Chris and Luke, will be attempting 1600+km each, in 24 hours on motorcycles, raising funds for Aran Animal Rescue (on 30th May).
Nationwide
2020 has been a trying year for us all, now that we're out of COVID-19 lockdown, we're doing another crazy motorcycle fund-raising ride, and asking for sponsorship for Aran Animal Rescue.
Aran Animal Rescue save over 200 dogs each year from destruction in NZ's pounds. They target their efforts at this dogs which have no other hope, where the various pounds have exhausted their own efforts to find owners, or re-home dogs. Essentially those who are on death-row. Where possible, some of these dogs are offered a second-chance at life and can enter the loving, and caring world of Aran Animal Rescue. These lucky ones are often picked up and moved out of their original area to provide them with the best possible chance of building a brand new life with carefully matched, forever-homes.
Aran often have in excess of 20-30 dogs in foster homes at any point in time while they search for people to adopt the dogs they help to save. During this time, there are often significant vet bills, nutritional costs, transportation / fuel costs, and dog registration fees to meet. - While Aran charge a nominal fee for adoptions (to help towards some of these costs), that income is never enough to fully cover all of their operational charges. As such, they rely on other donations, and fundraising efforts, like these, to be able to continue to operate at the level which they aim to...
The motorcycle ride which we're doing is a significant challenge. There will be two of us performing this ride, Chris Wiltshire and Luke Mitchell. We've done some of these rides before, but never one as challenging at this. It will be 1600+km within 24 hours, all on local roads. We're planning 35 passes along a route between SH16 to Warkworth and back. This ride will be conducted in line with guidelines issued by the Iron Butt Association, as we are attempting to attain certification of a 'SaddleSore 1600K'. (Details can be found on www.ironbutt.com)
These challenging, long distance rides are conducted with safety as a priority, they are well planned and carefully executed. - This will be the 10th ride of this distance by Chris, and the third by Luke. We're planning on riding this together as a pair, and to conduct the entire distance as a 'defensive riding exercise'.
The route has been selected due to the number of bends along the road. The pair of riders are aiming for a rare, historic type of IBA ride which isn't commonly done - A TwistyButt. In this ride, the high number of corners along the 1000+miles is considered to make it stand-apart from other long distance rides of this duration. Each 'lap' of this route is 44.7km long and incorporates 224 corners.
It is estimated that across the whole ride, a minimum distance of 1,612km will be covered and we'll have ridden around ~8,128 corners, at, or about ~5 corners per km, across the whole 1600+km ride. That, is a very significant count, and indicative of an extremely twisty route selection.
With 35 passes along this route, there are 70 legs to complete. This is a remote and rural road, which has 7 single lane bridges and a level crossing. x490 single lane bridge crossings, and 70 level crossing. We'll need 6 fill-ups at the local petrol station, and that will introduce another 12 single lane bridge crossings on the way to, and back from the petrol stops.
When we're done with this ride, we will be applying to the Iron Butt Association (IBA) for ride verification and certification; along with a special request for this ride to be recognised as a very rare, and unusually issued 'TwistyButt' certificate type. The significance of the high corner count may well enable us to request a 'higher-level' of ride recognition from them too, either a SILVER, GOLD or 'INSANITY' level ride. - This is all yet to be confirmed.
Here's a link to the first of our ride planning blog entries: https://www.wiltshire.net/2020/04/27/local-twisty-butt-in-the-planning/
Here's a link to the Aran Animal Rescue's website:
https://www.arananimalrescue.org.nz
Together, we'll be covering over 3,200km, and going around ~16,000+ corners. We're aiming to raise ~$0.15 per corner which we'll go around, we're aiming to raise $2,400 or more for Aran.
Time is short, we have only two weeks to do this in, and so we'll need your help please. - Please donate what you can to our fundraiser, and please also share this give-a-little page to help us to reach that target.
Our ride is scheduled for 03:00 on the 30th June, 2020. If we can carry out our plan, then we'll be riding for almost a full 24 hours. We'll have some online means of you tracking our progress as we ride. We'll share all of those links in the updates on this fundraising page.
This ride is being performed in memory of Chris and Stella's much loved, and highly missed cat: Loki, who tragically died after being hit by a car last Thursday night (14th March 2020). Rest in peace little fella, we miss you. xxxx
Chris Wiltshire's involvement (page creator)
I have managed to help fundraise for Aran multiple times over the past 4 years and they are an exceptionally worthy cause. They're currently in need of some funds since the COVID-19 lockdown period has prevented fundraising recently.
Other page links
---
Latest update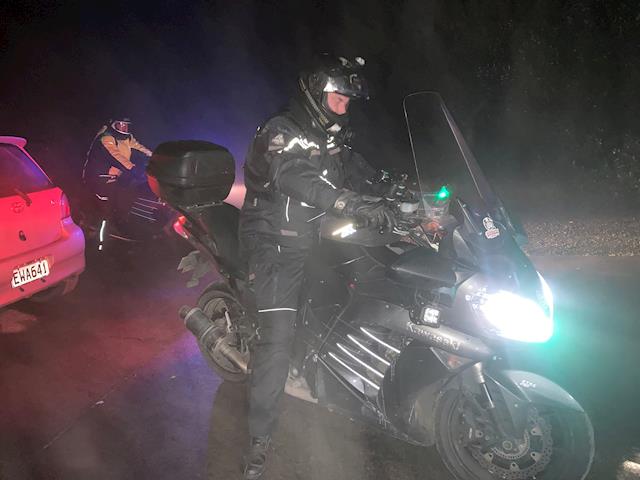 Sorry for the delay in getting info out to you. 1 June 2020
Posted by: Chris Wiltshire
Hi everyone, sorry for the delay in getting a proper update out to you all. - As you'll know by now we had to pull the pin on the ride attempt. There were various things we needed to work through before we could publish this update, including sorting Luke out, and allowing Luke some time to work through bit that he needed to do too. - Now that they've been sorted, we can fill you all in on what went on.
Firstly, thank you all very much for your kind donations to our fundraising effort. We gave it a good, solid, honest go, but hit a snag ~95km into the ride. There's a full ride report here: https://www.wiltshire.net/2020/05/31/our-failed-attempt-at-a-twisty-butt-saddlesore-1600k/
If you would like to see the video of how well things were going before it all turned to custard, then there's an unedited 'first hour' of riding linked to in the video link of this update.
Please do visit the ride report link for all of the full details, there's too much info on that page to try to repeat it all here.
---
Latest donations

Sorry to hear about what happened to your mate. Dont think anyone would doubt you guys commitment.
Chris Wiltshire
Hi Mate, thanks so much! - How cool is that, a donation after the fact, and after failure too! - What a nice chap!... And, to round things off too with your carefully selected $31 donation does my OCD wonders! - Thank you!!!!!

Chris Wiltshire
Hi. Thanks very much for your donation. :)

You're both mad. Take care, and please be careful.
Chris Wiltshire
Thanks Alan! Awesome of you to get in behind this. Cheers

Chris Wiltshire
Thanks very much Matt. We're about to head out now. So make sure you find our tracker links and see how we're going. :)

Chris Wiltshire
Hey Stu, thanks so much! - That's super kind. :) You can follow along with our progress using the tracking links on our blog page here: https://www.wiltshire.net/2020/04/27/local-twisty-butt-in-the-planning/
---
Who's involved?


---
Tax credit
Donations of over $5 are eligible for a New Zealand charitable giving tax credit.
Page Moderated
The page has been checked by our team to make sure it complies with our terms and conditions.
---
Want to get in touch with the page owner?
Ask a question here
---
Any concerns?
Report this page
---
This page was created on 17 May 2020 and closed on 1 Jul 2020.