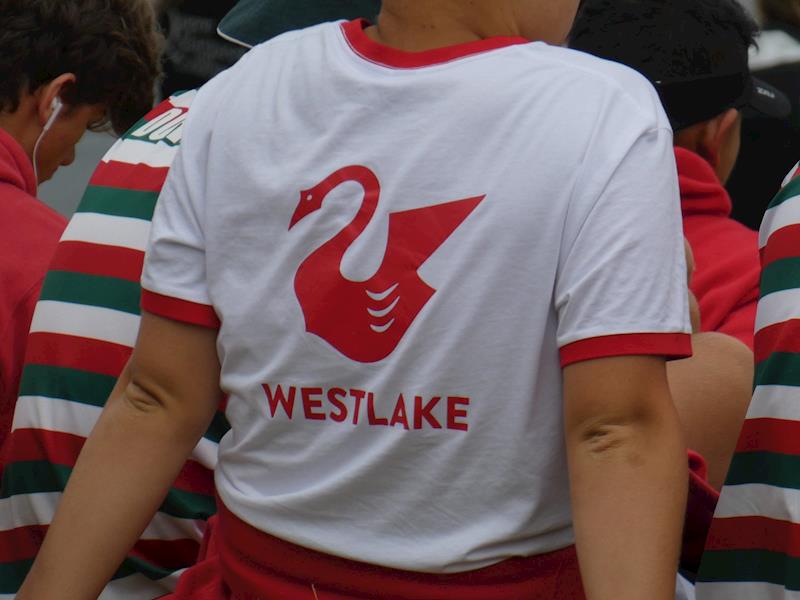 Walking Te Araroa for Westlake Boys High School Rowing
Help me raise money for Westlake Boys High School Rowing - Coaches & Future Rowers.
Auckland
Why Te Araroa??
- I love tramping, and like most people, I had big plans in 2020 for my 50th year celebrations.
- I was meant to be hiking and biking in Patagonia with my best mate. So when the Covid restrictions hit, I had to rethink my big plan & decided to move on to #2 on my big trip list - Te Araroa, New Zealand's Trail (The 3000km route stretching from Cape Reinga in the north of New Zealand to Bluff in the south, https://www.teararoa.org.nz/)
- I wanted to show my family & friends that we have all had plans squashed in 2020 and that you can bounce back and do something amazing, no matter how big or small, to move on and get on with life.
Why Westlake Boys High School Rowing??
- I love rowing & what Westlake Boys High School Rowing has given & continues to give to my family and the wider community.
- Westlake Boys High School Rowing aim to build "Champions & Champion Young Men" through the sport of rowing.
- This takes hard work from each rower, but also from a considerable number of people working behind the scenes to enable each rower to compete at the highest level & develop to their potential. The coaches, the committee, the school, the NZ Rowing Association & the families are all integral to the success of Westlake Boys High School Rowing.
So what better way to combine the two than by raising funds for Westlake Boys High School Rowing whilst I walk Te Araroa for 6 months between Dec-20 & Jun-21, while also attending rowing regattas to cheer the boys on!
I will be walking Te Araroa to raise funds for two areas of the club:
1. The wonderful coaching team who spend the same long hours on the water with the boys to help develop their skills. The funds raised will contribute to:
* attendance at NZ Rowing Conference
* coaching equipment
* wet weather gear
* funds to cover coaching hours/expenses
2. Hardship funding - to provide support funds for boys to be part of the Rowing Squad where financial hardship might otherwise prevent their participation:
* help with uniform costs
* help with fees costs
* help with transport costs
Whatever I raise upto $3000/per year, my workplace Vodafone will match, and as I'm walking across two financial years, I'm aiming to raise $6000 total, which would then become $12000 with Vodafone's donation matching. So please gift whatever you can!
Clare Logan's involvement (page creator)
I am a WBHS Rowing Parent who sees the impact rowing has on all the young men who partake in the sport, and wants to help coaches & rowers achieve their goals this season with funds to support coaches training and rower hardship.
Other page links
---
Latest update
Reasons to be grateful! 10 June 2021
Posted by: Clare Logan
Part 21: Unfinished business, thanks & statistics!
Unfinished tramping business:
I still have St Arnaud to Lewis Pass section of Te Araroa to complete. This is a 5 night, 6 day section with two 1800m alpine passes to deal with. I'll look at doing it later this year. Any takers?
I also plan to do the Old Ghost Road tramp later this year as well
Things I'm grateful for:
1. Sun rising every morning & the warmth & light it brings
2. Drinking water from a tap - my water came from a stream/river, tarn or water tank
3. Warmth at the flick of a switch - my warmth came from extra clothes when there was no fire or getting to a hut & trying to find dry firewood, chopping it up, building the fire & then stoking it for the rest of the evening
4. Hot water from a kettle - most mornings I had to go outside get water, put it on my gas stove and then wait for 3-5 mins for it to boil
5. This 51 year body being able to get up every day and walk anywhere between 20-40km with a 15kg pack, without any injuries
6. A warm and dry shelter over my head - my tent, backcountry huts and trail angel accommodation have been great. But Comyns Hut was like a corrugated tin fridge, & a night I wished for my own bed!
7. Faster forms of transport - it's amazing how fast a bicycle or car feels compared to the max 6kph of your own two feet!
8. Having company for dinner in the evening - I could walk all day, everyday on my own, but having chats over dinner in the evening is something I really missed.
Thanks to:
1. Hubby John - for holding the fort at home, sorting those 2 boys and packing/sending my resupply parcels to the right places
2. Vodafone - for letting me take 6 months off to follow my dreams
3. Work colleague Yida - for covering my job whilst I was away & giving me a Tekapo Star Gazing voucher to use on the trip north
4. Vodafone Foundation - for supporting my fundraising with their "double your donation" scheme
5. Friends, family, work colleagues, neighbours and rowing whanau - for all the fundraising support. At end May, the GAL page was standing at $8000!!
6. Te Araroa Trust for creating & managing the Trail
Great support from great gear:
1. Aarn Packs - for making bloody awesome packs
2. Leki Poles - for keeping me mostly upright!
3. Injinji Socks & Salomon Speedcross trainers - for just under 3000kms of blister free walking
4. Trackme Hire of Garmin Inreach - for communications when Vodafone wasn't available
5. Montane Trail gaiters - for keeping the stones out of my shoes
6. Recreational Services waterbottle - for being my "go to" waterbottle since Mercer
7. Laszlo headsweat visor - for replacing my washing machine munched 2XU visor & keeping the hair in check
Maasive shoutout to all my trail angels and friends I've stayed with or seen along the way:
• Kerikeri - Fuga Uluviti
• Pataua South - Emma/Andrew Charlesworth & whanau
• One Tree Point - Andy & Justine Amundsen
• Mangawhai Heads - Janine Sullivan & whanau
• Te Rauamoa, near Pirongia - Jo & Tony
• Te Kuiti - Sue Sands (owner of Creative Spaces)
• Owhango - Bray Family bach
• Bulls - Jo & Mike Gallen
• Fielding - John & Rhonda Stroud
• Turitea, near Palmerston North - Lucy & Roger Keedle
• Paraparaumu - Karen & Ian Miller
• Fairfield, Lower Hutt - Roger Collinge
• Wellington Botanic Gardens - Callum Ferguson
• Berhampore, Wellington - Lise Mackie
Best Pies:
• Better by Miles Pies, Te Anau
• Arrowtown Bakery, Arrowtown
• Fairlie Pies, Fairlie (tried in Tekapo)
• Burleigh Bakery, Blenheim
Favourite Tracks:
• Govan Valley - between Matakana Valley & Dome Valley
• Tongariro Crossing
• Lower Silica Rapids to Whakapapaiti Valley/Mangahuia, near National Park
• Burttons Track & Makahika/Mangahao Tracks, near Levin
• Starveall Hut to Slaty Hut, Richmond Ranges
• Slaty Hut to Rintoul Hut, Richmond Ranges
• Lake Sumner Forest between Hurunui #3 Hut & Kiwi Hope Lodge (wonderful birdlife)
• Motutapu Track, between Arrowtown & Wanaka
Statistics:
• Longest kilometre day walking = 40km, Owhango to Tongariro Holiday Park
• Longest hour day walking = 12hrs, Nichols Hut to Parawai Lodge (only 23km!)
• Longest time between haircuts = 108 days (15th Feb to 3rd Jun)
• Weight lost = 5.2kg
• Average pack weight without water 14.5kg
• Shoes worn = 5 pairs (extra pair due to dog chewed insoles in Wanaka!)
---
Latest donations

Outstanding effort Logan. Deserves to crack the 10k and then some. Good to see your passion seeps out of work and into the community.. need more strong women leaders like you in the world, bud! :)


Good to have you back, Clare.

Clare Logan
Thank you so much for supporting Westlake Boys Rowing and my fundraising walk.


Well done Clare - outstanding
Clare Logan
Hey Darren, thanks for the support. It's been great to catch up with colleagues and tell them about my big walk adventure away from Vodafone

---
Who's involved?

Created by Clare Logan

---
Tax credit
Donations of over $5 are eligible for a New Zealand charitable giving tax credit.
Page Moderated
The page has been checked by our team to make sure it complies with our terms and conditions.
---
Want to get in touch with the page owner?
Ask a question here
---
Any concerns?
Report this page
---
This page was created on 12 Nov 2020 and closes on 30 Jun 2021.