WAYS TO HELP
21 January 2017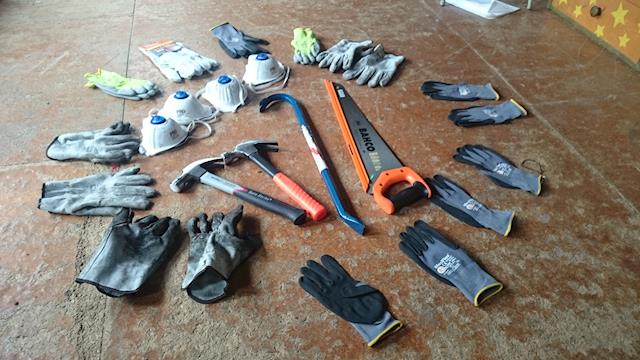 (to contact, please email: together@wilderland.org.nz)
Kind people, many of whom have already supported us (and other Comer's Rd folks) in any ways you can, we are now moving towards looking a little bit more forward with our next steps - so we are offering some thoughts on others ways people can help.
We have lost our mechanical tools, power tools and vehicles to name a few things. We have a huge task ahead of us cleaning the site, however this will be impossible if we don't start replenishing our equipment. We have been lucky to receive some starting support with some tools, gloves and respirators from two fantastic local businesses - but we will need much more to start with the cleanup! This is a short list of things that we are looking for that you might have spare of or know someone who can help with:
- HAND TOOLS
-- hammers
-- saws
-- pry bars
-- sledge hammers
- GARDEN TOOLS
-- spades
-- wheelbarrows
-- gloves
- POWER TOOLS
-- drill
-- angle grinder
-- wheedwhacker / brush cutter
-- chainsaws
- VEHICLES
-- run around farm vehicle (preferably 4wd, doesn't need WOF or COF)
-- trailers (registered or unregistered)
We have had such incredible support from local business' who we will be taking the time to thank individually over the coming weeks and we are in progress towards having our water supply re-established by Tuesday 31st January after having received some donated piping and making contact with tank manufacturers.
OFFERING YOUR TIME
We have had floods of offers to come and help us work on the land - again, please send any offers through to the email - together@wilderland.org.nz - so that we can collate any specific offers of help.
Please also consider donating to the Give a Little fund for Helen Lee, a Wilderland neighbour who lost her house of some 30 years and most of her belongings in the same fire https://givealittle.co.nz/cause/helenlee