Cyclone Gabrielle Response February 2023
19 February 2023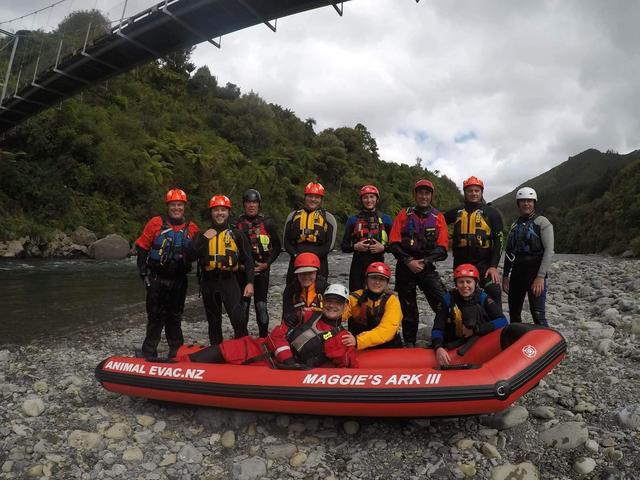 Thank you so much for your donation. You're helping us continue our work -- we can never predict when we'll be needed, but your generosity helps us be prepared.
Our volunteers have been working in Mangere and the Hawkes Bay.
You may have seen the rescue of Olly, the eleven year old Golden Retriever, from his flooded home. (Olly the dog saved from Hawke's Bay floodwaters by animal rescuers: https://www.stuff.co.nz/national/300808727/olly-the-dog-saved-from-hawkes-bay-floodwaters-by-animal-rescuers).
In disaster situations, it's not easy to rescue animals like Olly. Rescues take skill, strategy and equipment. Your donations help to pay for equipment, and the training our volunteers need to do the job safely.
Pigs, cats, sheep, chickens, and horses -- our volunteers work with them all.
Your donations also support the cost of volunteer deployments -- we have been sending skilled, trained volunteers to set up the Mangere and Hawkes Bay response.
This includes our community outreach volunteers. Animal owners affected by the disaster need food, supplies, and advice for their animals. Our community hub volunteers have been there to help.
A message from a Mangere woman who got help from Animal Evac: 'Thank you so so much. You guys have done such a fantastic job. Thank you on behalf of myself and my whole street. Hope you stay safe and much blessing your way.'
0 comments |
Login
to leave a comment