Terry Sandilands 7 September 2019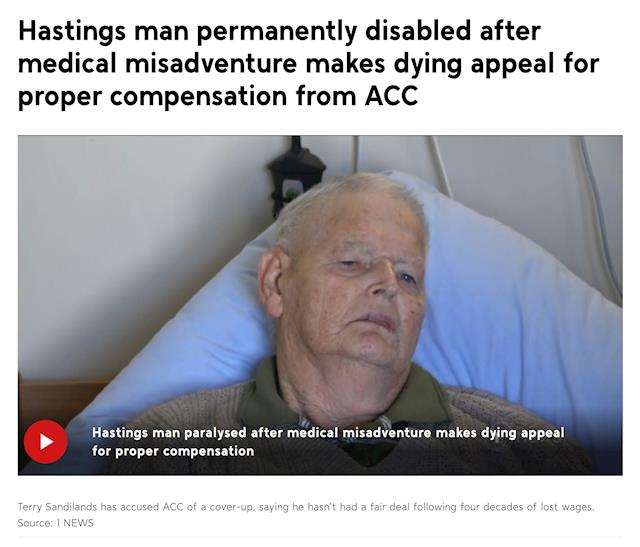 Terry's wife Betty and daughter Chanelle have chosen us to officially help collect the donations that many people have kindly offered following 1 News story Thursday 5th September 2019.
Our bully prevention charity has been running for over 9 years and from time to time we use our platform to raise funds for other worthy causes, such as Terry's. Our aim is to raise enough money to help pay off his mortgage before he passes away. When you donate please comment under the section Donation Message "for Terry".
The page is registered, tax credit approved, moderated and your donations will be forwarded directly to Terry once Givealittle releases them. Thank you for showing such kindness and thank you 1 News for highlighting this story 💜💛💚
https://www.tvnz.co.nz/one-news/new-zealand/hastings-man-permanently-disabled-after-medical-misadventure-makes-dying-appeal-proper-compensation-acc?ref=emailfriend
0 comments | Login to leave a comment