WOW! 21 November 2015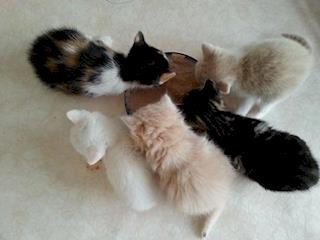 We cannot begin to thank you for the outpouring of support and donations that have flooded in - we are flabberghasted at your generosity!
We are now at 231 cats and kittens, and your kindness will enable us to feed more of our giant hoard of felines!
If you know anyone who is considering fostering, please let them know about us! More information about fostering here: http://www.lonelymiaow.co.nz/fostering
0 comments | Login to leave a comment