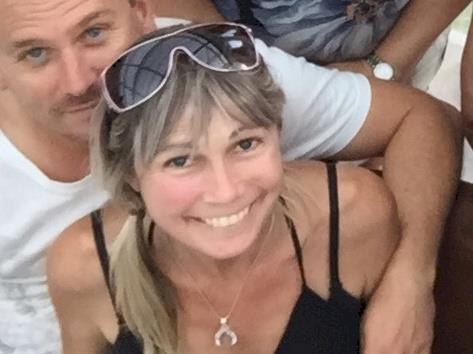 A year on, Dee's fight against Asbestos cancer starts again
Doctor's had given up in Feb, and Deanna Trevarthen was given 3 weeks to live. She continues fight and a new battle has begun.
*** Update 18/10/16. Hi all, thanks for your support of Dee, it is so much appreciated. Unfortunately Dee's latest scan results last Friday were not what we wanted or expected. The cancer has fought back again and has progressed in numerous areas with new growth and new challenges. We've decided it's just too much for me to look after her, work as a means for our only income and look after two students which have been a godsend financially but too much work when the focus has to be on Dee.
I will say, this Government and the systems in place to help are non-existent. We get no help from WINZ or ACC, because I earn over $40,000 (in Auckland). So we are forced to beg, borrow and if it comes to it in the future, steal, to give her the treatment she needs to live. The people of New Zealand should be proud of how they have supported Dee but the New Zealand Government and the systems in place should hang their heads in shame. If you have money up against an incurable disease, you live (or get a greatly bigger chance), if you don't have hundreds of thousands you are on your own.
Cancer treatment in this country is disgusting. It's a money game everywhere you look and I will tell you right now there are people within this system who rip off the sick.
We've been fighting over a year now, and she's done far beyond what any human can be expected of or asked of them. She bellied the 3 week prognosis in February, but now she – we – fight again. They gave her no chance… the experts. I remember back to the beginning of this when we were told that half the experts at Auckland Hospital wouldn't have even treated Dee based on a chances Vs cost analysis. That is the system in which we live in. Well all I say to that is Dee survived, and what price can you put on the extra time she's had? Those doctors, who count treatment with dollar equations should be kicked out of the profession. There are plenty of great people in the system, but at the end of the day the only people that we truly have been able to rely upon is Hospice and their wonderful staff.
So we fight again. The ACC hearing carries on at snail pace (another perfect example of NZs cookie-cutter approach to cancer). Everyone gets months to submit, decide, then more months and more months. It truly is an absolute farce.
But we want to thank you. Without you Dee would not have had the extra time. We cannot say thank you enough.
Cheers
Greg (on behalf of Dee)***
**** Update 31/7/16 30/7/16. Hi all, Dee keeps saying bring it on and is now four rounds of radiation in. Her pain is quite intense (normal but hard to see her like that) as we attack the Apex of her right lung, an area that has bucked the trend of other areas which have decreased in size. The Apex has enlarged. She finishes radiation Monday week, having gone through 10 rounds. Likely to be a story in the Herald on Sunday 31/7 (tomorrow). Thanks to all - your help is so, so appreciated. ****
**** Update 11/0716 Dee is responding well (Round 7 Keytruda) and has seen significant improvement and decrease in her pleural tumors. The top part of the lung is being a bit tricky, but she is now also having five consecutive days of radiation treatment to try and deal with it. Here's the latest piece from her oncologist: "Clinical improvement. To continue with pembrolizumab.
CT scan. Unvalidated report suggests significant response with some tumour having shrunk from 28 to 12mm. Several areas slight growth, apex and lymph node although, in the context of clear response, this may just be a T-cell immune mediated effect. Marked improvement in quality of life and performance status. To continue with Keytruda." ****
**** Update 26/04/16 We were at our lowest in late February in North Shore Hospice. Dee had been given 3-5 weeks to live two weeks prior.Pain could not be controlled. She was slipping away before our eyes as her cancer, one of the most aggressive our oncologist has seen, ravaged Dee. We threw everything at Dee, and she fought her way to R1 of Keytruda. So brave in so much pain and haze. Keytruda announced it had arrived in her body within 10 minutes of infusion. Category 10 pains are a saw slicing through your thigh... she had Cat 9 pains, in an area of the tumor she had not felt in months and months - the deepest part, in the depths where it was oldest and most concentrated. Her pain this time we believe was the tumor screaming at it's source. Bloody Beauty! Hospice staff now come and see Dee just to see Dee. As the lovely Carol put it, "It's like coming and actually seeing a miracle as it unfolds in front of your own eyes." Carol's smile and watery eyes when saying that was one of those beautiful moments in my life. Thank you all for your support. The tumors on her back (cancer cells initially pulled to the surface by her diagnosis biopsy many months ago)... one a lemon the other an orange in size.... nearly gone. Inside her, all manner of things are going on... Every day is a new challenge. The big difference is we are able to hurdle more and more of them. As she recites to herself when she wakes: "Every day and in every way I am getting better and better and better". Keytruda is what we see as a critical component in a well-researched and implemented multi-faceted and multi-pronged treatment plan all centred on the immune system and designed to cure not just care for. That part is really important to understand... and she is giving it a nudge despite the hopeless odds once given. If you have to climb a mountain, you mose well do it Ed Hillary style and have a crack at the biggest. xx http://www.nzherald.co.nz/nz/news/article.cfm?c_id=1&objectid=11623809 ****
** Update 21/02/16 We find ourselves fighting mesothelioma and the clock at the same time. Chemo has stopped working and we are fast-tracking Keytruda. Dee's tumors now have free run and we have been told it is aggressive. We are starting Keytruda this week at a cost of about $10,000 per treatment every 3 weeks -costs are calculated by weight (kg). There are up to 10 treatments in the course plus specialist costs. Our oncologist has said if Dee's up for it to "throw everything" at her... and she is up for it. IVC starts as well this week as well as a few alternative treatments... help with these mounting bills are so appreciated by Dee and her family. Thank you... she still has her smile and is fighting so hard. Hospice have been absolutely incredible in helping her with pain relief. Absolutely wonderful, wonderful people. ***
WHEN THE UNBELIEVABLE HAPPENED...
When my partner Deanna Trevarthen was told by her oncologist that she has malignant pleural mesothelioma it came as a massive shock. Just months before she'd been undergoing fertility treatment in an effort to have our first child… to give life, not lose it.
Our world changed in an absolute instant. Her dreams of becoming a mum, shattered. So many tears, from both of us.
We'd planned and saved for months for our first trip away in four years together. It was meant to be a romantic adventure and a start to a family but it did't turn out that way. First off, it rained LOTS. Secondly, the third day was the last time she was healthy.
We now face medical bills in the "hundreds of thousands".
At just 44-years-old the doctors were stunned someone her age had asbestos cancer, a cancer that can lay waiting in the body for 50-years; a cancer harbouring inside many Kiwis right now, albeit unknowingly. We've read stats from the US where the average age of activation in pleural mesothelioma patients is 72. It's a true sleeping assassin.
The diagnosis was the culmination of some two months of tests, pokes, prods, pain, heartache and discomfort. It was a period filled with fear, even waking on her birthday at 5.15am in Auckland Hospital's HDU to the sound and subsequent chaos of a man next to her dying in his bed.
What started off as a diagnosis of bronchitis, evolved to pneumonia, hopes for it to be infection and then ultimately establishing her to be the victim of asbestos. It more than likely happened some 30-odd years ago, we were told. The leading scenario being that of a loving little girl hugging her father home from work. An asbestos spore that clung to the fibres of his work clothes or his hair... or when the then tomboy played on site while her electrician dad worked.
When Dr Richard Sullivan told Dee of the reality of the incurable disease she breathed in again, but this time she inhaled a strength and determination: "Someone has to be the first to beat it, why not me?"
Dr Sullivan had delivered a timeframe, "A number of weeks… a few months," if given no treatment. Chemo treatment was all about quality of life and symptom control (not curing the cancer).
The race began to buy time. Chemo was fast tracked and she's already showing her fighting qualities responding well to her first treatment to extend the horrid timeframe out. But mesothelioma is incurable, so her many family and friends have begun the search to scour the earth for a treatment or trial that could potentially work. That is in progress right now.
First she must finish six rounds of funded chemo before buying more time in combination with an unfunded course of Keytruda) at a cost of up to $200,000 (our oncologist says). It's a necessary step to prepare her for a battle like no other.
"I've the best chance to beat this… I'm younger than most who have this. I can do this," she told me with tears streaming down her cheeks. "It's not just about me. Well it is, but it isn't."
Deanna now sees her fight not just for herself but for a growing number of Kiwis who will soon be diagnosed with the killer cancer. Our GP told us of a possible spike following the Christchurch earthquake.
"They'll go through the emotions I have. The turmoil. The disbelief. Fear. If I can do something to change that then there is nothing that is going to get in my way."
So our target is raising $200000 for the unfunded treatment to take on the disease at its core, hence the 'open funded' nature of the givealittle page. We're just your everyday Kiwis, renting in Auckland, looking after students to get by.
Every cent counts, big or small, so Deanna can have her 'Dee Day': the day she stuns doctors and helps to cure this atrocious disease. She's ready to fight and those who know her will say she can pretty darn determined when she sets her mind to something. There will be no giving in, that's for sure.
*** Thank you to the oh so many who have filled our freezer with meals during Deanna's time in hospital (even provided an extra freezer), shown their love and support and to all those that continue to do so... it means so much. To those wonderful doctors and nurses during a not so nice time - amazing. Deanna has no other words to describe you.
Greg Robertson's involvement (page creator)
I'm Deanna's partner. Thank you all so much. We all love Dee...
Other page links
---
Latest update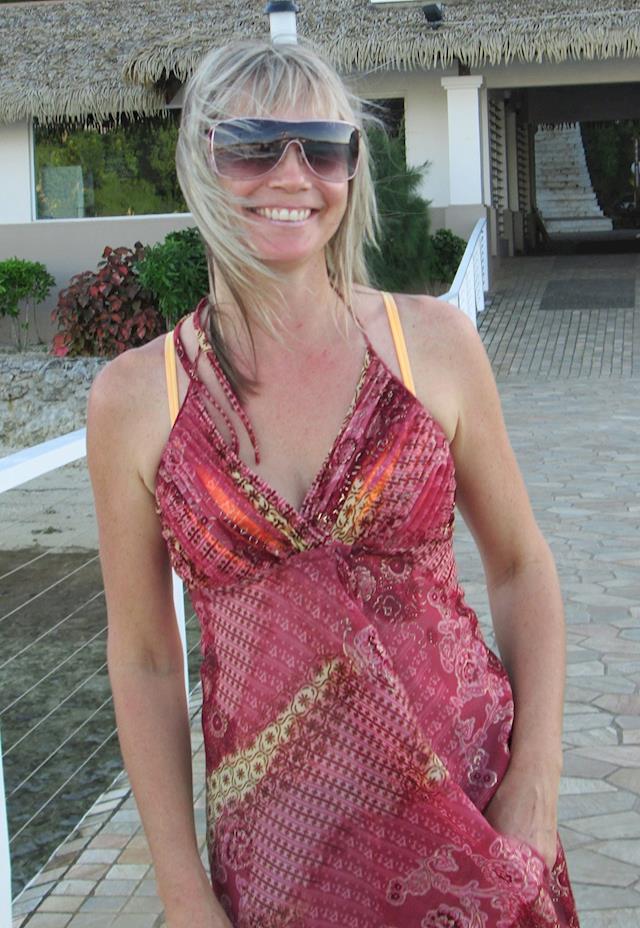 Dee is at peace now 6 December 2016
Posted by: Greg Robertson
Hi all - after a tough battle Dee passed peacefully at North Shore Hospice surrounded by the people she loved and those that loved her. Brave isn't a word for this girl - that word doesn't do justice to her fight and courage.
On behalf of Greg and all her family, thank you so much for your support and funding which went toward treatments that gave Dee an added 8 months of her life.
That time - absolutely priceless. Thank you.
All our love and Dee, rest in peace beautiful xxx
---
Latest donations
---
Who's involved?


---
Page Moderated
The page has been checked by our team to make sure it complies with our terms and conditions.
---
Gallery
---
Got a question for the page owner?
One question has been asked already. Check it out and
ask yours here
.
---
Any concerns?
Report this page
---
This page was created on 8 Dec 2015 and closed on 30 Jun 2017.