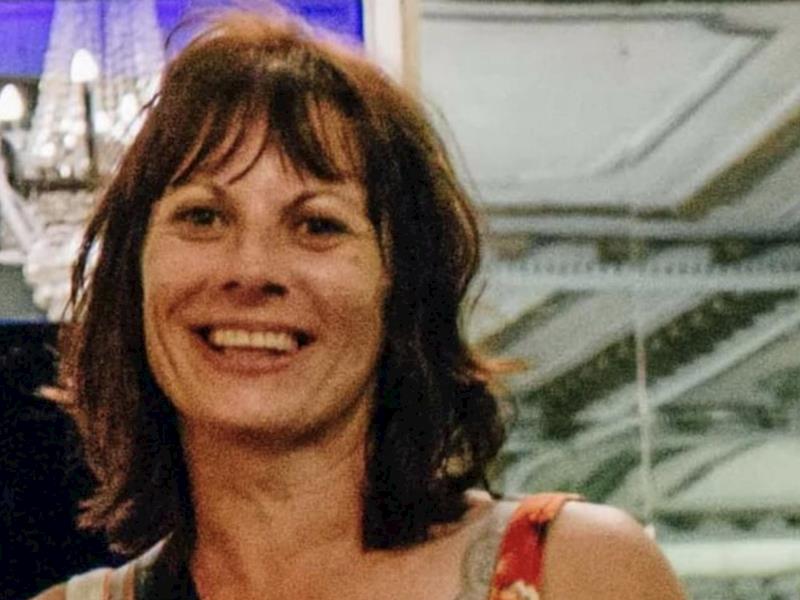 Lee's Race Against The Clock
Our mission truly is a race against the clock. We can not, and will not stop until we get Lee to Russia for Multiple Sclerosis treatment.
Bay of Plenty
Lee, my life-long friend since birth needs help, and quick. We need to get her to Russia for a Hematopoietic Stem Cell Transplant (HSCT) so she has a fighting chance at healing her Primary Progressive Multiple Sclerosis before it's too late. With most world borders being closed, and the disease slowly but surely gripping her more and more, time is not on her side. Lee, being an only child, is also the primary caregiver of her mother who is unwell. Lee needs to get to Russia, get home, get back to helping her Mum, eventually get back to work…and on with her life. But it's a long process getting everything in place and the costs are prohibitive, especially considering Lee is no longer able to work. The treatment alone will cost NZ$85,000. There is also the cost of her return airfares, incidental expenses in Russia, and up to a year of aftercare medical expenses back in NZ. We really need some help.
Multiple Sclerosis (MS) is a disease that interferes with your brain's ability to operate your body. It's debilitating and disabling. In Lee's case, after having been diagnosed for 5 years now, she is still unable to access treatment in NZ or qualify for the disease-modifying drugs on offer to New Zealanders. Her only chance of regaining control over her life is to travel to Russia for treatment because while NZ carries out HSCT for patients suffering from cancer, it is not yet offered for the treatment of MS here.
Lee has always been a hard worker and a go-getter. Owning her own home was always a priority and after many years of not a lot of time off in order to fulfil that dream, she was finally able to go on a long-overdue holiday to America in 2015. I was with her on that trip and that's where the very first signs of her MS suddenly started showing. Her symptoms started with a lack of balance, fatigue, and becoming mentally and physically exhausted. 5 years later, they've now progressed to limited walking, not being able to sit for extended periods of time without excruciating pain, and minimising where she can go and what she can do to support not only herself, but now also her Mum as well. Everyday tasks that most of us take for granted, are all becoming more and more difficult. Driving, walking, grocery shopping, cooking, all life's 'must-do's' in general, are now all a challenge. However, Lee isn't prepared to take this lying down.
I've watched MS grab a hold of her and, as a result, am now orchestrating Lee's Race Against The Clock on her behalf and will accompany her to Russia. I will cover all my own travel, accommodation and day-to-day living costs, will visit Lee at the hospital every day, look after her as best I can, and will assure her safe return home. The best part will be being in witnessing her new lease on life once she is recovered from her ordeal.
Going to Russia for HSCT is the most drastic, but also the most courageous, efficient and proactive method of tackling PPMS. It's the best and only treatment out there at the moment that can halt the disease. The doctor whose care she will be under in Pirogov Hospital in Moscow, Dr. Denis Fedorenko, is one of Russia's leading haematologists. The hospital has treated more MS patients than any other facility in the world, with an 80-90% success rate. NOT traveling to Russia for treatment guarantees Lee a 100% chance of losing her mobility. She simply refuses to accept this without a fight. With her situation deteriorating quickly, limiting her means of travel, the race to Russia is real and our time is against the clock to raise money, for the borders to open and to get treatment plans confirmed.
The clock is ticking. Time is not on our side. We need to get prepared as fast as possible to make the journey to Russia as soon as the borders open. We can not, and will not quit until we get there. Please, if you can help Lee fulfil her HSCT mission, we'd be grateful beyond words. Please share this as wide and far as possible and remember that no donation is too small.
Claudine Douglas' involvement (page creator)
Lee is my life-long best friend. (We've known each other since we were born...2 days apart).
Use of funds
The funds raised will primarily be spent on Lee's HSCT treatment in Moscow. Funds will also be used for her return airfares to Russia, and to help with supporting herself during her recovery back in NZ until she is one day able to return to work.
Other page links
---
Latest update
***UPDATE*** - Exciting news! 11 September 2020
Posted by: Claudine Douglas
From Lee:
"Hi everyone! Well, there's been a major turnaround of events regarding me trying to get to Russia for treatment. The borders simply aren't opening up and I feel like I'm running out of time. My mobility is deteriorating rapidly now and I feel like time is up and drawing to a close with being able to beat this thing. The borders to Russia remain closed and show no sign of opening any time soon. Unfortunately, Russia is now become a no-go for me. The only other option was for me to go to Puebla, Mexico for the exact same treatment, at the exact same expense at Clínica Ruiz (the highest volume HSCT centre in the world). However, the borders there have been closed as well. I always felt Russia would have opened first.
BUT….by some small miracle, the borders have now opened in Mexico AND a space has become available at Clínica Ruiz! I simply cannot wait. I have to go. I've taken the drastic measure of mortgaging the house and taking out a personal loan to cover the cost of treatment. I have to leave in….2 WEEKS!! Claudine is coming with me as we will be living in an apartment adjacent to the clinic for a month and I'll need a full-time caregiver when not inside the clinic. We are off! It's all so sudden and there's so much to organize, but I've always maintained I can't and won't stop without giving this my best shot.
Guys, when this page was originally set up, I thought I had the time to raise the funds before I left. This MS has proven me wrong. It's showing me that once it takes grip, it waits for no-one. So the focus of the page has now suddenly needed to change. The new focus is on raising the funds to pay for the mortgage and personal-loan debt this treatment is now forcing me to take on and that I'm going to have to face when I get home from Mexico. It's huge and it's stressful but I know in my heart it will be worth it. I want you all to know that I appreciate each and every single dollar you've all been so generous in giving me to help me on my way. I appreciate it beyond words. Can you please all do me a favour and share this page with as many people as you can. Every single dollar makes a difference. Thank you all so much.
I have set up a Facebook page so you can all follow my journey to Mexico. You can find it at this link https://www.facebook.com/leesmsjourneytomexico. Claudine or I will be updating it daily. Love Lee xx
---
Latest donations

Private Donor
on 30 Dec 2020
Claudine Douglas
Your support is very much appreciated... thank you so much x


Wishing you the best for a positive result
Claudine Douglas
Awesome Andrea... thank you so much for your support, we truly appreciate it x


Claudine Douglas
Thank you very much... we both appreciate your on going support x


Claudine Douglas
Awesome Rshay... your support is truly appreciated x


I really hope you get the treatment you need. Wish you all the best. From Ashley (age 10)
Claudine Douglas
That's awesome Ashley... your kindness is truly appreciated x

---
Who's involved?

Created by Claudine Douglas

---
Page Moderated
The page has been checked by our team to make sure it complies with our terms and conditions.
---
Want to get in touch with Claudine Douglas?
Ask a question here
---
Any concerns?
Report this page
---
This page was created on 8 Jul 2020 and closed on 8 Jan 2021.