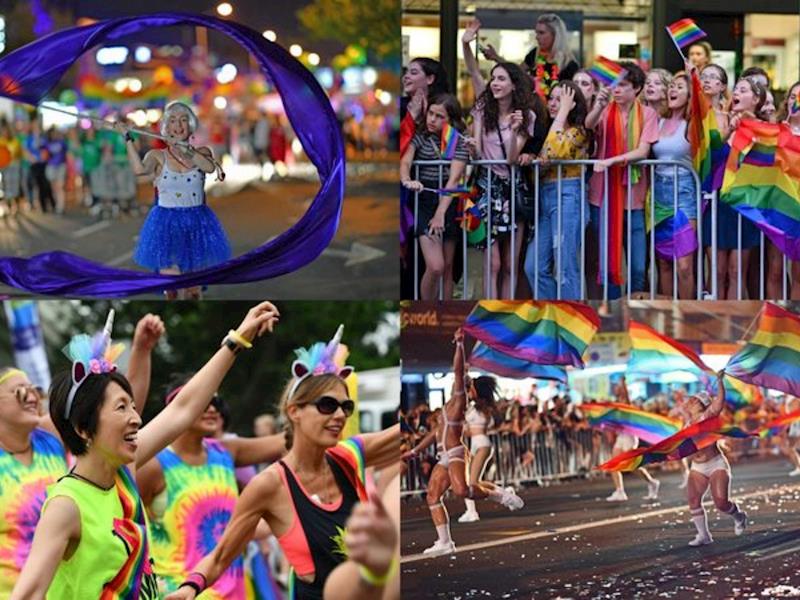 Let's replace Pride's corporate funding with community pūtea
Help Auckland Pride parade 2019 thrive and show support for the Board. If they are voted out, donations will go to rainbow community groups.
Auckland
Earlier this year, the Auckland Pride Board made the decision to ban police uniforms from the Auckland Pride march. They weren't the first in the world to request this, police uniforms are banned from other Pride events around the world.
The Auckland Pride board made the decision after holding seven community consultation events where attendees who were trans, takatāpui and other queer people of colour expressed deeply held concerns and mamae about their experiences of harm and violence at the hands of members of the police.
The police themselves acknowledge there is unequal treatment depending on the colour of your skin. In 2015, police commissioner Mike Bush admitted the police hold unconscious racial bias. And while the police have been doing work to reduce the harm, which we acknowledge and appreciate, we are not there yet. In 2018, New Zealand police's diversity liaison officer Tracy Phillips acknowledged there was still "truckloads" of work to be done.
Māori are still twice as likely to be arrested than Pākehā. Trans people are still being misgendered and strip searched by police officers who do not reflect their gender.
Because of this need for more healing work to be done, and as a compromise, the Auckland Pride board invited members of the police to attend Pride as a group in rainbow t-shirts or civilian clothing. They refused the offer and made a decision to withdraw from marching in the parade entirely.
Since then several corporations have withdrawn their financial support for the event. And while we find this disappointing, we also see it as an opportunity to reclaim Pride for the community.
We are a coalition of proud rainbow and takatāpui people, as well as allies and whānau, who believe that we have an opportunity right now to create a better Pride, country and world. One that is based on true inclusion, healthy relationships, peace, equity and aroha.
We are raising funds to help make Auckland Pride 2019 the best one yet. Together, we will show the Auckland Pride board and Auckland Pride's members that standing by the most marginalised in our rainbow community is the right thing to do and we fully support them.
Please donate generously to help us.
*****
WHAT THE MONEY WILL BE USED FOR:
On Thursday 6 December, Auckland Pride members will hold a Special General Meeting (SGM) to vote on whether or not the current Board stays or goes. If the current Board stays and their decision on police uniforms is upheld, funds will be gifted to the Auckland Pride Festival Inc to run the Pride parade in 2019.
If the current Board are voted out and their decision is overturned, we will divvy the funds up between a range of charities and organisations who work for rainbow and takatāpui people and/or help build an Aotearoa where all the people in the rainbow feel safe and loved.
The exact charities and organisations will be decided by the people who donated via survey. Folks will have the opportunity to choose from a range of options including e.g. Rainbow Youth, OUTline, InsideOUT, PAPA, Gender Minorities Aotearoa, Breaking Boundaries. People will also have the option to nominate other organisations.
This Givealittle runs until December 13 but we will send an update about next steps out to everyone who contributes shortly after the SGM.
*****
FURTHER READING:
https://www.maoritelevision.com/news/national/police-accept-theyre-unconsciously-bias-against-maori
https://www.victoria.ac.nz/igps/commentaries/1626066-survey-shows-more-trust-in-government
https://www.radionz.co.nz/news/on-the-inside/375801/police-and-pride-we-need-to-heal-our-relationships-first
https://www.stuff.co.nz/life-style/105372360/Pride-public-relations-and-the-police
Coalition for a truly inclusive Pride's involvement (page creator)
Our coalition includes: Laura O'Connell Rapira, Toni Duder, Max Tweedie, Daniel Sanders
Kirsten Van Newtown, Ally Wilson, Emily Writes, Tania Sawicki Mead, Kay Jones, Kendra Cox, Emilie Rākete, Tabby Besley, Sol Marco Duncan, Patrick Thomsen, Courtney Bassett, Ian Pattison, Sarah Jane Parton, Chaz Harris and Adam Reynolds (Promised Land Tales), Stace Robertson, Jevon Wright, Emma Barnes, Emma Cullen, Jess Ducey, Leonie Pihama, Joel Walsham, Leah Jennens, val smith, Betty Sio
Use of funds
Please see above about how funds will be used. ActionStation is donating staff time toward hosting and managing these funds. ActionStation is not taking a fee.
---
Latest update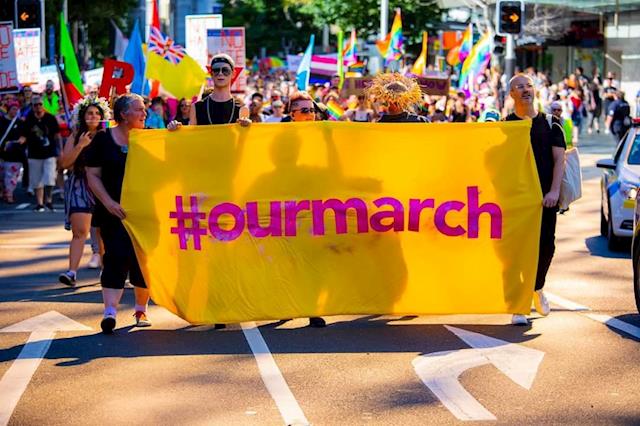 You did it! Auckland Pride march was beautiful 🌈🌈🌈 12 February 2019
Kia ora e te whānau,
I just received this message from Cissy Rock, the Chair of the Auckland Pride Board, to pass on to all of you who generously supported our Givealittle campaign for a truly people powered Pride:
***
The Auckland Pride Board would like to acknowledge and thank you all. The financial support and solidarity you have showed us enabled the delivery of a grassroots, community-driven Auckland Pride Festival.
An absolute highlight was #ourmarch which without you could not have happened. Feelings of joy and togetherness ran high with over 3,000 people marching from Albert Park to Myers Park in Auckland City.
Thank you for being part of this.
***
For more on the march check out the news stories and videos below:
STUFF:
https://www.stuff.co.nz/auckland/110479391/by-us-for-us-auckland-pride-march-takes-over-central-city
RNZ: https://www.radionz.co.nz/news/national/382189/i-felt-the-solidarity-thousands-turn-out-for-auckland-s-pride-events
NEWSHUB:
https://www.newshub.co.nz/home/new-zealand/2019/02/thousands-turn-out-for-new-auckland-pride-march-up-queen-street.html
GAYNZ GALLERY:
https://www.gaynz.com/gallery/gallery-auckland-pride-march-2019/
***
With aroha,
Laura on behalf of the team who put the Givealittle together.
---
Latest donations
---
Who's involved?

---
Page Moderated
The page has been checked by our team to make sure it complies with our terms and conditions.
---
Got a question for the page owner?
15 questions have been asked already. Check them out and
ask yours here
.
---
Any concerns?
Report this page
---
This page was created on 23 Nov 2018 and closed on 13 Dec 2018.