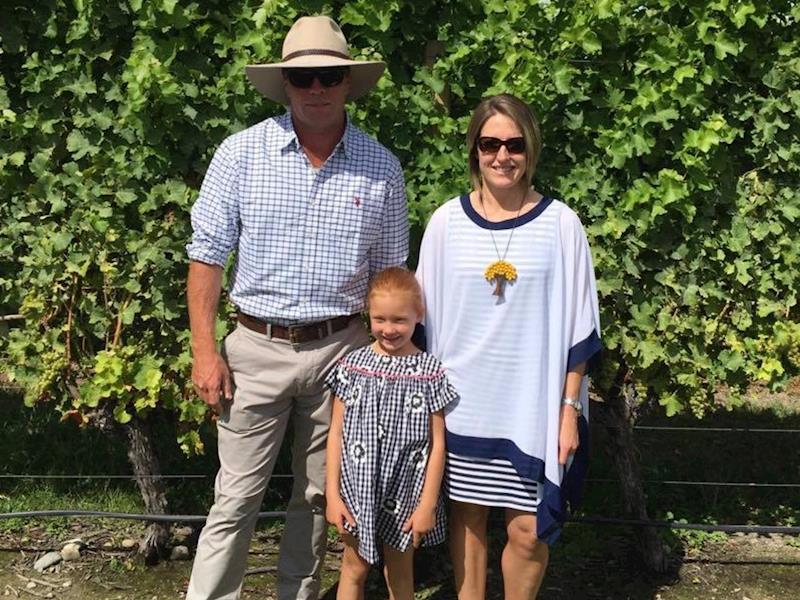 Round 2 - Help Cora get off the Cancer rollercoaster...
Cora is strong, she is not about to lie down after 5 1/2 years of WINNING against this insidious disease, Low Grade Ovarian Cancer.
Marlborough
Despite the challenges ahead, we know through past experience, Cora's positivity and optimism will continue to shine. But she needs your help.
Cora and her husband Euan's life fell apart in 2014, when Cora (36 years young) was told she had Ovarian Cancer. At this point in their life, all Cora and Euan wanted was a 2nd child, a sibling for their (at the time) 11 month old daughter Niamh, they wanted to complete their family, but now their whole world had fallen apart.
Cora was diagnosed with stage 3C low grade ovarian cancer, within 3 weeks Cora had undergone her 1st lot of surgery, 8 1/2 hours. Then it was chemo!
The next 20 weeks, Cora faced chemo head on, it was a tough challenge for all to watch and Cora to live, she had a baby, she also worked, but she did it. The CT scan post chemo showed "No evidence of disease"! She did it! She won!
The following 16 months, Cora lived life as normal as she could, albeit with 4 weekly blood tests. The waiting for results every 4 weeks is stressful, waiting and praying for good news. Unfortunately, after 16 months the good news ended, her markers started increasing. Cora tried all hormone therapy available, 1 failed and the others gave her 6-12 months grace.
In 2018 Cora had her 2nd laparotomy surgery, this time - unsuccessful. The Surgeon only managed to take a large tumour from her liver, her abdomen now "scattered like pepper" with cancer, so they closed up. Heartbroken, the roller coaster continued.
We believe that conventional medicine and integrative medicine should go hand in hand, they complement each other, it has been shown in many articles researched. With no treatment left in the public sector and NZ being very limited, Cora needs to spread her wings for help.
Cora has always kept her cancer journey close, but has reluctantly allowed me to share her story so that we can show her the love and step up at a time when she needs us the most.
At this point, we aren't sure how this looks, Australia for more surgery or new drugs that have proven to have some success. Even a possibility of a cancer hospital in Germany, Cora is researching currently. These all come with large price tags. It's a fine line between spending all your savings and mortgaging your house to keep breathing another day and leaving your family in debt.
Cora has worked through this entire journey & continues to work through Covid-19, being that her profession is an essential service, she has had to for payment of monthly medicine not covered under medical insurance. Her monthly bills are now climbing as they add in extra medications, both complimentary and alternative, to hopefully put a stop to anymore growth.
Cora suffered a large setback last week when the MRI showed growth & many tumours butting up against vital organs spine, ureters, bladder & bowel.
Low grade ovarian cancer is rare. Rare cancers like low grade ovarian account for 45% of cancer deaths, but receive just 13.5% of research funding. The survival rate for stage 3 ovarian cancer is 22%, for breast cancer it's 70%. There is an 85% chance of recurrence.
Megan Taylor's involvement (page creator)
Cora and I started High School together, we have been friends for 30 years. I know she can beat this, she has before, she needs to for Euan and Niamh, for all her family and friends. She deserves to live a long and happy life. Please help x
Use of funds
The financial strain is real. Please join our fundraising to pay for unfunded drugs & possibly surgery or international options (cancer treatment plus Give a Little page service fee of 5%) to give Cora the chance of kicking cancer a second time.
---
Latest update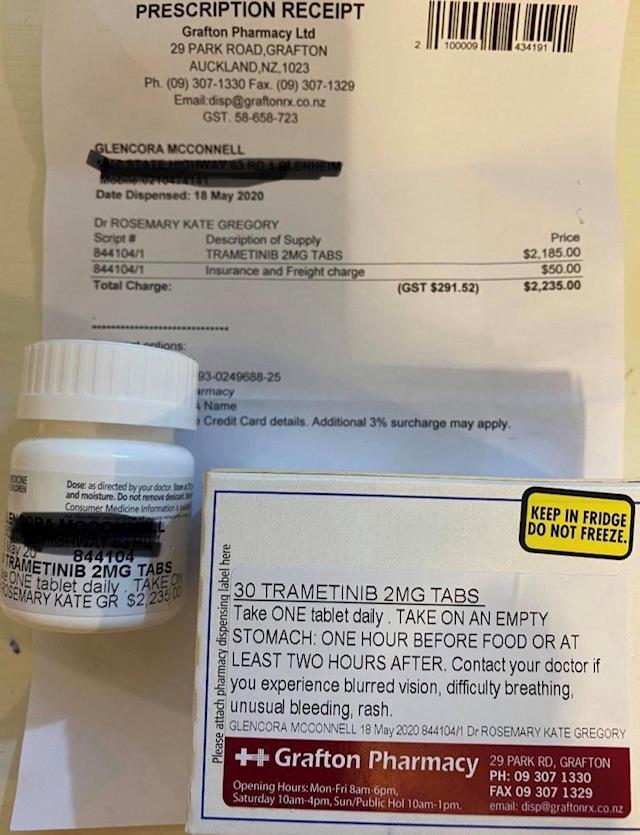 Update - Surgery, new medication, blood tests and THANKS 🙏🏻 8 June 2020
Posted by: Megan Taylor
WOW WOW WOW!
Myself & my family are just speechless by the care, generosity & kindness of everyone, even complete strangers. We would love to thank you all individually but that's not possible. So please take this as a sincere thank you. We really appreciate every single one of you taking the time to donate & or share this page.
The Auckland referral for surgery came back with an absolute NO GO!!! The cancer is far to extensive for any type of surgery to take place.
I have done a lot more research into the Mexico Cancer Hospital's & it wasn't all roses like they advertise. I have spoken with many who have been or known someone who has had treatment there & didn't get the best feedback! So it's not where I'd want to spend $100,000 for a less than ideal outcome
Back to the drawing board I go & I am still researching overseas options.
In the mean time let's get this show on the road and try & kick the cancer into touch!
I don't have time up my sleeve to keep researching without starting some sort of treatment.
So it's the dreaded chemo tablet Trametinib! Not only does it come with the huge price tag $2,235 per 30 tablets, 1mth supply, but also a list as long as your arm of shitty side effects as all chemo drugs do! I am on day 16 & they are just starting to rear their ugly heads... fingers crossed this nails it! This drug has done very well in some of its trials but not so well with the patients tolerating it!!!
On a positive note I decided to do a blood test called the RGCC test which is a Greek Test for Circulating Tumour Cells.
Circulating tumor cells are cancer cells which have broken away from the primary tumor and entered the blood stream where they circulate and have the potential to generate metastatic disease. These cells can be isolated and identified and there is growing interest in their detection for the following purposes:
-detect early signs of a developing cancer,
-help to monitor existing cancers,
-produce an individual profile of which cancer drugs and which natural substances can be used to achieve the best treatment outcomes.
This test costs about $4,000 & once again NOT funded but will give the medical team supporting me so much information as to what is the best targeted treatment. Also the most important information, where is best to spend the precious $$$$ next.
The test is sent to Greece & hopefully the results should be back within the next two weeks. Please see the link below about the test in case it can help anyone out there reading this.
I will be in touch again with an update once I get the results & maybe hopefully a personalised game plan!
Please can I ask again from the bottom of my heart to share my page far & wide. I really am banking on seeing my daughter walk down the aisle.
Thank you & I'll be in touch soon.
Cora, Euan & Niamh.
https://www.nutripath.com.au/product/rgcc-ctc-analyses-exclusive-to-nutripath-in-australasia-blood/
---
Latest donations


Grant and Kelly
on 15 Jul 2020



Cora!! I know you will fight and get better soon!
---
Who's involved?

Created by Megan Taylor

---
Page Moderated
The page has been checked by our team to make sure it complies with our terms and conditions.
---
Fundraise
You can
start a fundraiser
to have your own page that raises money directly for the beneficiary.
---
Gallery
---
Got a question for the page owner?
Ask one here
---
Any concerns?
Report this page
---
This page was created on 30 Apr 2020 and closes on 30 Oct 2020.