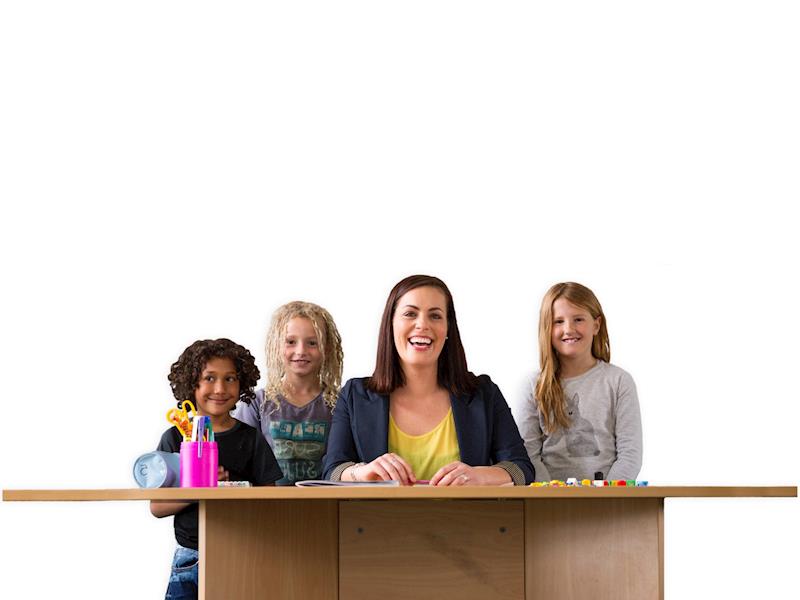 Teach, not preach. Remove religious instruction from our state schools.
In our diverse society, where we value tolerance and inclusion, should our schools be 'closing' so churches can preach to our kids?
** Every dollar donated is generously matched by the NZ Association of Rationalists and Humanists - thank you!
In New Zealand, we have a right to freedom of religion. New Zealand state schools are meant to be free of religious instruction. Our children deserve to be taught how to think, by trained education professionals, not what to believe, by Christian church members.
So why is single faith, Christian religion being preached in more than a third of our state schools every week?
An outdated section added to the Education Act in the 1960s allows a school to 'close' in order to deliver religious instruction to students. Routinely, this is single faith, Christian instruction, offered to our youngest children.
Children are invited to take part in singing and games and given treats for attending. Parents who object must explicitly opt their children out of class, and those children are removed from their own classroom.  Teasing and bullying for not believing in God are common.
In October 2020, the High Court will hear our case to have this section of the Education Act declared inconsistent with the Human Rights Act. If we are successful, a recommendation will be made to Parliament to repeal Section 78 of the Education Act.
The Secular Education Network's case is funded by donations from the public and from the NZ Association of Rationalists and Humanists.
Nearly $100,000 has been raised for the court and legal costs so far, and it's expected we will need between $20,000 - $50,000 more, depending on whether we and the Attorney-General are ordered to each pay our own legal costs.
These figures are just guestimates. There are other potential costs, including paying for a video link to a witness in England, lobbying the government for change, and the costs of an appeal, if there is one.
This page will be updated regularly as things progress.
What needs to change?
A law change would mean:
Schools are for teaching, for everyone. Churches are for preaching, to those with religious beliefs.
Protection for education about both religious and non-religious views, including the right of privacy, and the right to express one's views.
No bible classes, religious songs and prayers in state schools
No more peer pressure on children or their parents to go against their beliefs
What can you do?
Check out the information and resources on our website, www.TeachNotPreach.org.nz.
Follow us on Facebook: Teach Not Preach NZ
Donate:
Our High Court case is going to be expensive, and we are up against the resources of the Church. Any donation will make a difference. And remember - any donation made by the public will be matched dollar for dollar by the NZ Association of Rationalists and Humanists!
Tanya Jacob's involvement (page creator)
Created by, and paying to a verified bank account of, David Hines & Tanya Jacob on behalf of Tanya Jacob and David Hines Human Rights Appeal. This is overseen by the Treasurer of the NZ Association of Rationalists and Humanists.
Other page links
---
Latest update
Opt in clause now in place: 30 August 2020
Posted by: Tanya Jacob
A recent change in the 2020 version of the Education and Training Act introduced an opt-in clause, meaning that parents and caregivers should now be made aware of any church-led religious instruction your child is receiving. Sadly, in the past, this hasn't been the case. If you need help addressing this at your school, please let us know.
This opt-in change is a decent step forward and has given us the confidence that RI is slowly on its way out. For this reason, we have withdrawn our planned High Court case in October. We believe the strength of our petition (link below) will provide the evidence the government needs to fully remove religious instruction. Thank you for your support. We firmly believe it has helped bring about this change.
https://www.change.org/p/minister-of-education-hon-chris-hipkins-say-no-to-bible-classes-in-school-time
---
Latest donations

Good on you. Well done on taking this on!

Thanks for doing this! Our kids deserve to choose their beleives and not to be push to.


This is important. Thank you for taking this on, our children will benefit from your efforts.

---
Who's involved?

Created by, and paying to a verified bank account of,
Tanya Jacob (Group)
on behalf of Tanya Jacob Human Rights Appeal
---
Page Moderated
The page has been checked by our team to make sure it complies with our terms and conditions.
---
Want to get in touch with Tanya Jacob?
2 questions have been asked already. Check them out and
ask yours here
.
---
Any concerns?
Report this page
---
This page was created on 21 Jan 2016 and closed on 30 Aug 2020.