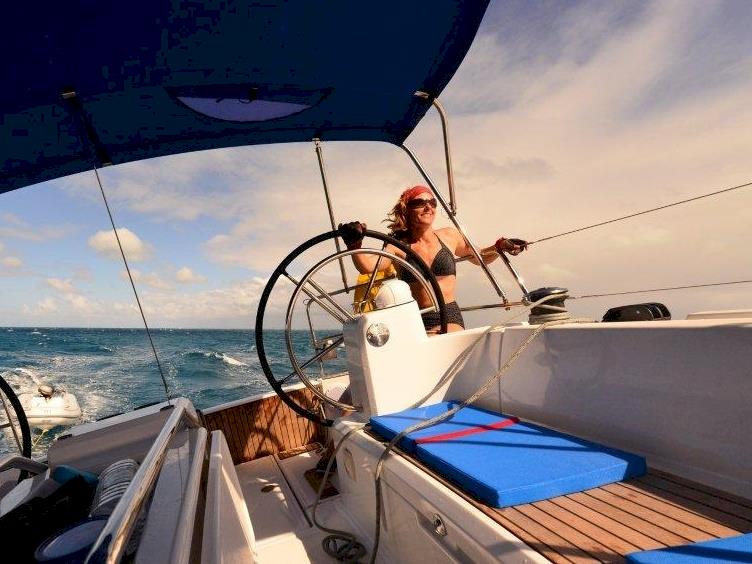 Months to live. Our amazing Wonder Woman needs help Now
Without Keytruda, she has a few months left to live. Help Tracey Sullivan have more time with us.
For anyone who has known her for long, Tracey Sullivan is a bit of a wonder woman. Active, fit, bright and totally endearing, she's the girl that would give anything a go, and oh yes she's been more than a match for her epic action man of a husband Oisin. I'm in she'd say, let's do it!
Bloody lucky she started out fighting fit though. Because she's been in the ring fighting cancer since the winter of 2011. And now she's on the ropes.
Cancer first showed it's ugly face in Tracey's bowel. 30 days of radiation`. Hooked up to chemo 24 / 7 for two weeks of the five. No response. An operation. Success. They got it all. It was in one lymph node as well, but they got it. Remission. Relief. A colostomy bag seemed like an okay trade off for a life without cancer.
But in January 2015 she started to feel pain again. First doctors put it down to a degenerative disk. Surgery would fix it they said so on the waiting list she patiently went. By June new pain had arrived, with a scan revealing one of her kidneys wasn't working properly. A tumour was blocking her ureta . An operation involved installing stents which enabled her kidneys to drain. Relief.
But by October doctors announced cancer had come back with its gloves off.
Metastised, it had radically spread throughout the thorasic lymph node system. Eight tumours between her pelvis and neck along her spine. Was it treatable? Borderline they said.
Only the private health system had the technology to fight this one. The plan involved a world first radiation treatment plan. 20 days of it. It had never been tried before. It earned the title 'world first' thanks to the complexity, location, size and spread of this latest round of tumours. Nearly 30k worth of treatment later we waited for the word.
At Christmas, a gift – news that the tumours were responding to the treatment. Excitement. A brief respite. A lull. A rest.
A new year appointment. Routine she thought. Didn't even take her man. New news. Multiple tumours in her lungs. Inoperable.
Tracey is now in relentless pain as the tumours press against a myriad of nerves throughout her body. Extreme weight loss has stolen her strength and is making the fight seem too great…. even for her, our gorgeous wonder woman. The tumours are inoperable due to the number of blood vessels involved and their location. Surgery would kill her.
She can't work. She can't drive. She can't shop. She can't cook. She can't even stand for long any more. Too much pain. No strength left to summon. The disease has taken 15 kilograms off her already slim frame. But amazingly, she still the smiley, totally lovable girl we're all crazy about.
The question you never want to ask: how much time does she have?
A few months apparently. Only months…. unless we can fund Keytruda long enough to see if Tracey can be one of the lucky ones. Via this privately funded treatment, she has a solid chance at remission. A respite from all this.
As Keytruda is not government funded, the price tag is 10K a month. Yep. Crazy talk. But it's the only chance she's got left to stay on the earth a while longer.
By allowing us to create this page, Tracey is showing how strongly she supports the government funding of Keytruda to enable access to this life saving drug, not just for her but for those who will reluctantly follow in her footsteps.
It seems these days we are all one diagnosis away from needing to ask for the help of friends and strangers. Tracey is bravely staring her diagnosis in the face today, and she's running out of time.
Everyone is asking Tracey how they can help. Well this is how.
We're asking for you to contribute what you can to fund this incredible treatment that may just work and put her cancer into remission for as long as possible.
How wonderful would that be.
Jill Brinsdon's involvement (page creator)
You know how hard it is post 40 to meet new friends, like potentially life long friends? That's Tracey for me. We'd been unknown neighbours for years. In 2012, her and Oisin were hosting an exchange student from Chile, Isabel… and across the road we had Isabel's best friend Dominique. For a couple of months while we had the girls, we had the best neighbourhood fun and she is now a darling friend of mine. And I don't mind saying I'm gutted this life long friend isnt going to have a long life to share with me! Anyone who knows her wants her around with us for as long as possible. This page is to try and help that happen. We have to try eh.
---
Latest update
Remaining funds 18 April 2016
Posted by: Jill Brinsdon
Since we lost our girl, I've been checking in with her nearest and dearest to get a sense of what we should do with the funds you so generously donated for Tracey's Keytruda.
Here is the plan:
We will first reimburse Oisin for Tracey's first and only round of Keytruda.
Then we will fund Tracey's beautiful funeral.
Remaining funds will be re-donated to someone else who needs Keytruda as desperately as Tracey did - Deanna Trevarthen. Have a look at her page; you'll see immediately why we've chosen her https://givealittle.co.nz/cause/deesday
If you feel that you would rather have your donation back, as we are surely not doing what we originally said we would with all the funds, that is completely fine. You can contact helpdesk@givealittle.co.nz
Thank you for everything.
Jill
---
Latest donations
---
Who's involved?


---
Page Moderated
The page has been checked by our team to make sure it complies with our terms and conditions.
---
Gallery
---
Got a question for the page owner?
Ask one here
---
Any concerns?
Report this page
---
This page was created on 4 Mar 2016 and closed on 22 Mar 2016.