T-shirt pre-sale 8 July 2020
Posted by: Te Kiwi Māia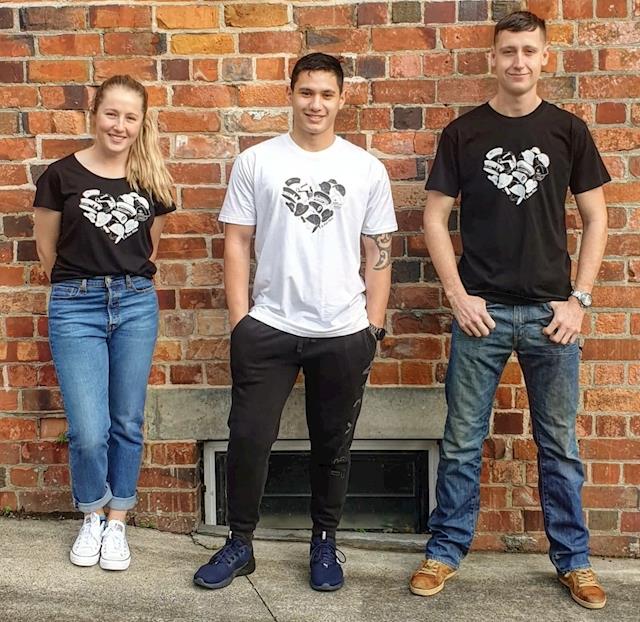 We are just too excited to wait any longer! We have decided to take pre-sales on our awesome new TKM t-shirt.
We reached out to the very talented artist Renee Thyne, who also happens to work full time in the Royal New Zealand Air Force. We gave her our brief and she came up with this beautiful design.
"My idea for the design was to promote mental wellness. The helmets represent the heads of our responders and the heart not only represents the health of those personnel but the support of the person wearing the shirt." - Renee Thyne
Help us spread the word - tell all your family and friends! All profits go to TKM in support of our first responders and NZDF personnel.
https://www.tekiwimaia.co.nz/shop/
Thanks to everyone involved for making this happen and to our wonderful models from the RNZN.
0 comments | Login to leave a comment | Share this update