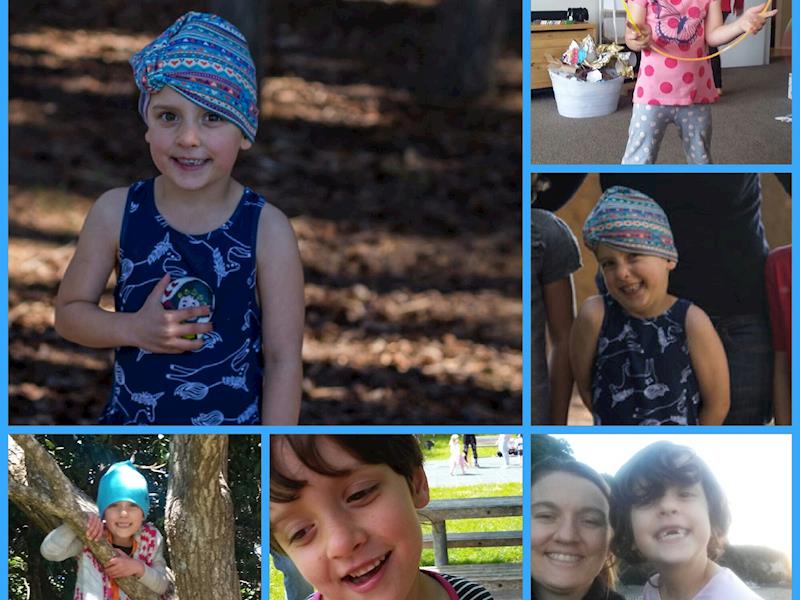 Charlies Challenge : fighting rare grade 4 brain cancer
She is 6yrs old and awesome. She also has brain cancer which has lapsed 2x. She deserves some fun whilst she can. Help me do that.
Northland
My then 4yr old daughter was diagnosed with a brain tumour in December 2016 when we first opened this page. We had a traumatic time diagnosing her but finally had surgery in starship and she recovered well.
She relapsed 9 months later and had further surgery to then remove 3 smaller tumours.
She relapsed again another 2 months later with 2 tumours removed in her 3rd brain surgery .
We did adiation in may 2018 and this bought us another 12 months until our recent scans.
Again it looks like a relapse on the horizon. We wait for the next mri and the possibility of her 4th brain surgery. A surgery that we now think won't give us much time as it didn't last time.
This cancer that is supposed to be mild is rare and not found often in the brain. Chemo doesn't work with it and now we've done radiation we can't do that again. Brian cancer is notoriously horrific. 1 in 10 survive 5 years. We are on year 2.5.
The money we seek therefore is to enjoy life. To make memories. To have the ability to love her without worrying about the $$. It won't be for mortgages or petrol but for fun or medicine. It is about quality of time with her.
Charlotte is loving and funny and awesome. And if love was enough to save her, she'd live a hundred lives. Instead I can only offer her this short one. But I can do my best to make it the most I can. Please help.
Sarah Powell's involvement (page creator)
I am mum of this loving and funny and intelligent little girl.I am chief hand holder.I am forcer of medicine.I am head of plaster removal.I am hair stroker.I am hugs coordinator and i am her biggest fan.
If you met her.....you would have no doubt why we fight for her....she is everything...she is my love.
Use of funds
Im not really sure what our future looks like right now
I guess though that the funds will help us to and fro to starship, a three hour trip one way ...more petrol means that both me and dad can support treatment .
They will help us support our 3 other children under 10.
This may help us seek alternative treatment such an immunethrapy should there be suffice to funds.
But most importantly it will help me bring pleasure to my little girl via 'juicy drinks' and ice creams and shoes.
Other page links
---
Latest update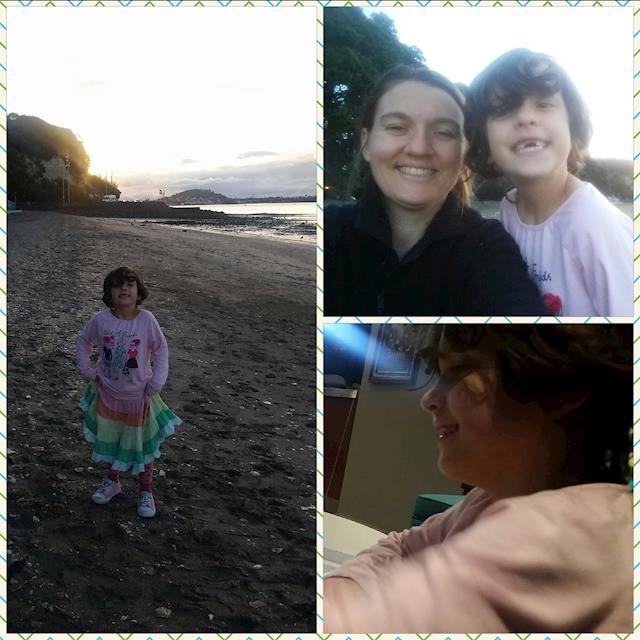 June 2019 2 June 2019
Posted by: Sarah Powell
I had hoped to say we would be celebrating our year anniversary since radation treatment.
I had hoped to describe a feeling of jubilation and success.
Instead I describe the fear of its return.
The last scan 2 weeks ago had two marks identified. It is not known if this is the cancer returning and we won't know until August when a follow up MRI is completed.
We know however that radiation isn't really possible unless it moves out of the brain which we don't want it to anyway.
We know that surgery granted us 2 month before relapse prior to the radiation. We know that afh doesn't really respond to chemo.
So we know our options are limited.
We know that sitting here waiting between MRI 's is just wasting precious time with our girl.
That sending her to full time school is wasting time. That we shouldn't live like that considering it's urgency.
Statistics for brain cancer are shocking. Where breast cancer has prognosis of 80+%, brain cancer is 10%.for survival over 5 years.
We are on years 2 leading to 3. She has had 2 relapses. 3 surgery's . So the prognosis isn't shit hot. There's only so many times we can fight this. Only so many times she can walk put of brain surgery well. She is only 6 years old.
But regardless of all that she is still the bossy boots madam. She is still the loving affectionate little girl. She is still funny and awesome. But I wonder is our time running out.
So to all you readers, feel free to share this. ... share it to your dr friends who can give me the golden solutions.share it to your rich friends so they can donate and let me take my girl wherever she wants. Share it to your peers so they can realise that kids are suffering and cancer happens. And we need to do something about it.
Maybe this will make a difference somehow.
---
Latest donations
---
Who's involved?
---
Page Moderated
The page has been checked by our team to make sure it complies with our terms and conditions.
---
Got a question for the page owner?
4 questions have been asked already. Check them out and
ask yours here
.
---
Any concerns?
Report this page
---
This page was created on 17 Jan 2017 and closed on 13 Nov 2019.