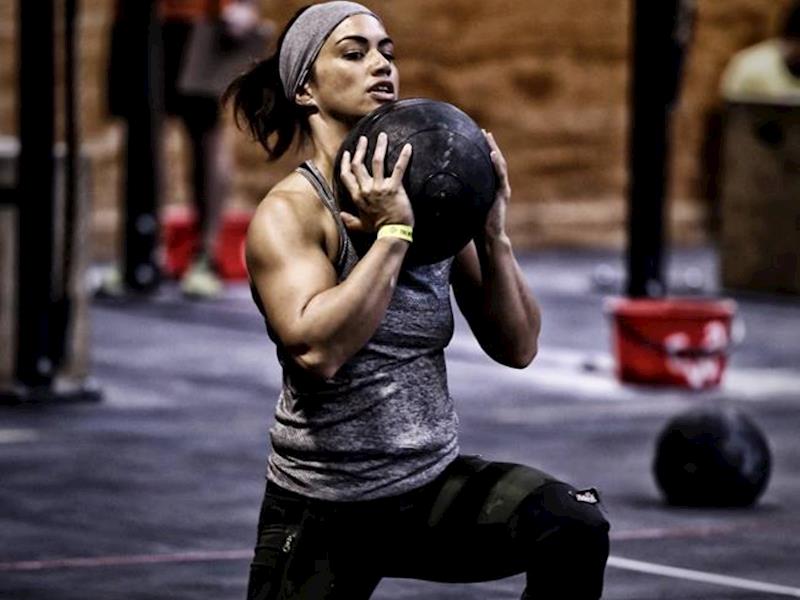 LIFE
I woke this morning, put my big girl pants on & a brave face to share my story with you & hope to raise funds for treatment to fight cancer.
Auckland
It's so crazy that a word can have so many different meanings, take you in a million different directions and lead you down and back around multiple pathways good and bad and still be so beautiful.
I have always put others first. My passion is people, I am always in search of ways to bring people together, create a sense of belonging, uplift people, spread the love and as much positivity as possible so its only natural for me not wanting to share my struggles or even ask for help, but I'm always up for a challenge and this is my biggest yet, so here goes.
June 2015, I went to the doctors for a lump under my collarbone I thought was an injury from crossfit training that hadn't gone away in 3 weeks. It turns out that lump was my clavicle which was out of alignment, but during that check in, the Dr found a lump I couldn't see or feel that was of concern. I had multiple tests, mammograms, ultrasounds and a biopsy done over a very long month and on August 30th 2015 I was diagnosed with early stage breast cancer and given a ticket on to the craziest rollercoaster ride I could ever get on.
From then it was all on and the public health system moved quickly with tests, surgery dates, plans and an overload of information, it was hard to keep up while trying to process the diagnosis myself and within 2 weeks of my diagnosis I was in surgery. The cancer was removed, they found it had not reached my nodes or spread and I was declared cancer free, however this would be the beginning of a new journey in my life.
4 weeks post surgery I competed in a crossfit competition. The competition included a swim and if you could put yourself slightly in my shoes you would understand the anxiety and feelings I went through – But I nailed it and it was in that moment I decided I was unstoppable and I was going to keep being ME!
The next 3 years have been a concoction of good and bad from radiation therapy to hormone therapy to fertility treatment and hanging out at Auckland and Greenlane hospital on the regular. I experienced multiple side affects, forced menopause, hot flushes, constant tiredness and lethargy. I went through a marriage separation, distance from my stepson, loss of friendships, family and accepted the possibility of not being able to have children of my own. I kept competing in crossfit and strongman competitions qualifying for the NZ Crossfit Nationals both individual and team and the up & coming Arnolds Strongman Australian championship. I maintained two jobs, a full time and part-time jobs working 56 hours focusing my energy on helping people, family, friends and communities, an advocate for people, life & love 100%.
In May 2018 I was scheduled to have reconstructive surgery which would be the start of the end of this/that journey, but the day before I was to go in, I was in radiology for an ultrasound for a swollen abdomen I had a few weeks earlier. A mass was found on my liver and I was told I would not be able to have surgery until I knew what I was dealing with. WTF & WHY!!!!
The next month was long and tiring spent doing more tests, a biopsy, CT scans, appointments with doctors, oncologists then finally the dreaded diagnosis of secondary metastatic cancer – It was back. The diagnosis had a different effect on me this time and after a month of anxiety in the unknown, finally knowing gave me some clarity to make a plan, although very different from the first time I went through this.
The Oncologist advised that there is no cure for secondary cancer and this time the public system were not rushing me anywhere, no surgeons, no surgery, no information given, only the option to change my current hormone therapy. I'm not sure I've fully registered there is no cure – I'm a believer and a never giver-upper-er so I don't know what that means and I'm sticking to that.
Following diagnosis first things first - I was going on my Central America trip which was originally planned as a celebration trip of being cancer free, but life is strange like that. It was AMAZING and I returned knowing I could do anything and was ready to take on the world.
I came back from my trip with a broken ankle which I am actually grateful for as it forced me to slow down (as much as slowing down for Leehane is) and to take it ALL in – The journey to date, people I've met through this journey, family, friends, colleagues, life. I researched ALOT, alternative treatment, nutrition, mindfulness and I opened my heart to God who guided me in meeting some special people who have given me hope and a chance of miracles that has led me to wake this morning, put my big girl pants on, a brave face and share my story in hopes that you will really see ME and help me raise funds for treatment in Australia so that I can keep living this crazy thing called LIFE.
I appreciate so many people in my life! My day 1's (you all know who you are) Thank you from all of my heart!
The many women I have crossed paths with on the same journey, I admire your strength and grace through something that has a million words to explain it but is completely unexplainable.
I thank and pray for family, friends and caregivers that travel this journey with their loved ones because your strength & hope is reflective.
I am thankful for those in the medical, health and fitness industry and especially those that have gone the extra mile for ME (you also know who you are).
I am so blessed and have faith in God and this journey and the purpose in my sharing #miracle.
Use of funds
The funds will be used to help me get overseas and for treatment to fight Cancer.
---
Latest update
LIFE is the greatest Christmas gift EVER!!! 24 December 2019
On the 24th of December 2018 I shared my journey I have walked since 2015. At the time I didn't think Id be here........in this moment, a year on…strong physically, in mind, spirit, fit, healthy, happy, & even more full of life!
I am filled with the best of emotions as I reflect on the last year and the beautiful korowai of love, support & friendship that has held me in its embrace since – I am HERE!!! – WE are HERE!!! – Its hard to explain the extent of how I feel but LOVE is the strongest and it comes from all of my heart!!
In the last year together, we have raised funds that have enabled me to progressively get better in my mind, heart & spirit which in turn is progressively helping me medically.
A year on the tumours have decreased in size, the CT markers have come down from 104 in October 2018 to 47 in October 2019.
My Oncologist usually a poker faced (borderline glum) man was trying to hide a smile back from me at my last visit in November - but I genuinely saw joy in his eyes as he said "Keep doing what you are doing"
We made it to Australia for various alternative treatment & I plan to keep going every 2 months. My Angel on earth & Integrated Nutritionist/Cancer Specialist has my 2020 plan ready to go & God has totally got my back!!!!
My Givealittle page will close tomorrow, but I wanted to express my love & gratitude for EVERYTHING you have been for me in 2019 and will continue to be for in my heart always.
2019 - What a year!!! Looking back (in order)to the steps that got me HERE:
1. God, church & joy in a tough situation that guided me to everything here on…

2. Met Kayte Boyd, Integrated Nutritionist/Cancer specialist who encouraged me to share my journey & story via https://givealittle.co.nz/cause/live-life and my nutrition & supplementation plan.
3. Christmas 2018 morning waking to givealittle messages of love, support & being uplifted by so many people & experiencing the extent of love.
4. Fundraisers & communities coming together for love, for me and for eachother.
• LIFE WoD - CrossFit Community
• B'Rave for ME - Wynyard Quarter Community
• LeeGainz - Industrial Athletic Speed rope for Hope
• Arnolds messages of Love - Strongman Community
• Hangs with Ken Block & Mad Mike Fundraiser - Motorsport Community
• Various Friends Fundraisers,
5. Goal Setting – CrossFit & Strongman Competitions
• Arnolds Strongman/Woman Australian Classic U65 Women
• Crusaders Team CrossFit Competition
• East Tamaki Duets CrossFit Competion
• Discipline Games Funtional Fitness Team Competition
• 2Toa Pairs CrossFit Competition
• Auckland Highland Games Strongman/Woman Competition
6. Healing broken relationships & letting go of toxic ones
7. Integrated Doctors, Holistic health & well-being
8. The Hui Documentary sharing my journey & spreading messages of hope
9. Raising enough funding for alternative treatment in the Gold Coast
10. Meeting & making new friends with many on their own journeys, sharing coffee, hugs & love.
I have an amazing team of specialists (Doctors, Oncologists, Integrated Specialists, Chiropractor) on my side who I am so lucky to have met and will continue to keep hanging out with to beat this! – I am a walking miracle #TYJ
Below are some highlights from the fundraisers, The Hui Documentary & the awesome speed rope that will be available for an unlimited time.
I have also contributed to a Breast Cancer Foundation podcast series talking about mindset, attitude, exercise & strength which will be out in 2020.
• A Beautiful Soul: https://www.youtube.com/watch?v=Lst6rMzNBqM&t=20s
• B'Rave for ME: https://drive.google.com/file/d/16_qSuJHETVe0OPOC6oSoU90k-aWRm5bo/view?usp=sharing
• LeeGainz: https://www.facebook.com/IndustrialAthletic/videos/445144106238898/
• The Hui: https://vimeo.com/341272407/4f3d345f7f
• Ken Block: https://www.instagram.com/p/Bw3-1d_DX7T/
LOVE, LAUGH, LIVE - Always xxx
---
Latest donations
Private

$250

Hi Vanessa, Thank you so much for your continuous support and love, thank you to the American embassy ladies for getting together as women and also to help me beat this thing - I am truly grateful <3 <3 <3 Sending love to you all and wishes for a lovely Christmas with your families! I know I will be loving Christmas - A year on, I am HERE!!! The greatest gift is LIFE & I thank you for helping me to keep doing it!!! xxxx

$50

$100

Hi Jenni, I am so grateful for your kindness & your message!! I do remember you from School <3 I hope you are well & happy! Sending love back xx

$20

Thank you for your love & support always <3
---
Who's involved?

Created by, and paying to a verified bank account of, Leehane Stowers
---
Page Moderated
The page has been checked by our team to make sure it complies with our terms and conditions.
---
Fundraisers supporting us
---
Got a question for the page owner?
Ask one here
---
Any concerns?
Report this page
---
This page was created on 24 Dec 2018 and closed on 24 Dec 2019.