People don't often carry cash these days and Givealittle's easily generated QR codes are a great replacement for a coin bucket on the street corner - a potential donor just needs to point their camera phone at it and viola! They are on your Givealittle page.
There are plenty more places a QR code makes it easy to spread the word about your Givealittle page off-line or in-person. Community posters, live concerts, anywhere people might have their phones and motivation to donate.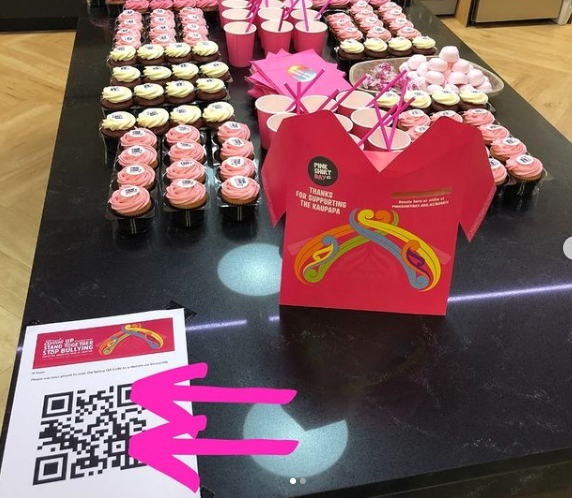 ---
Share your QR code
Print off posters and leave them around the neighbourhood, or display them at work.
Bucket shaking or hosting an in-person event? Embed the QR code image on the poster you've designed, print, and share widely in high traffic areas where people will see them.
Organising a school fundraiser? Print off posters with the QR code and post them in front of each classroom.
Add to a billboard.
Include on business cards.
Include on seasonal greeting cards or invitations to events.
Include the QR code in a newsletter or magazine article.
---
How to create a QR code
Anyone can generate a QR code for a Givealittle page, you don't need special access permissions.
On a desktop:
Click the "Share" button and you will find a QR code link in the list that pops up.
Then download to print it, or embed the image on to a poster or billboard - get creative!
On a mobile device:
Scroll to the bottom of the screen and you will find a link to generate a QR code.
Download or cut and paste the code to use wherever you like.