If you plan on participating in an Event on Givealittle and your workmates, family, or friends are too, a Givealittle Team might be perfect for you.
Givealittle Teams allow for each person in your group to fundraise individually but also show your collective fundraising efforts. Encourage each other to do a tough challenge, or use it for a bit of healthy competition - up to you!
A Givealittle Team page looks a bit like this, with all the team members listed across the top and the fundraising total for the group displayed: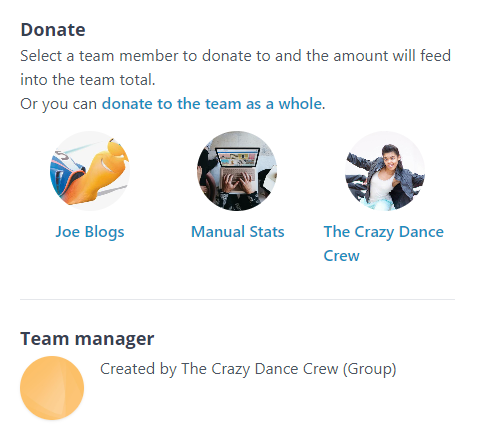 ---
How to join an existing Team
Teams represent a bunch of people who all have their own Fundraiser page on Givealittle. The simplest way to join is to go to the team's page and select "Join Team", then your Fundraiser page will be automatically linked to the team.
How to join via the Team page (Easiest!)
If Team's page link (URL) was shared with you, OR search for your Team's in our Explore function.
Click "Join Team" add a photo, and follow the prompts to complete the page
Publish, or Save for Later.

How to join via the Givealittle Event page
Find the Event your team is participating in
Click "Participate" As Part of a Team
Find your Team > click Join Team
Fill in the page content, photo, and Publish!



---
How to set up a new Team page
Go to the Event
Select "Participate"
Select "As part of a team"
Scroll down, and click on "Create a new team"
Fill in the page all content, donation channels, all other fields, and submit.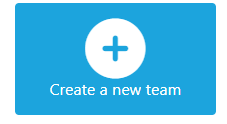 Important - Donation Channels
Option 1 : This will create a page that others cannot join. So you'll only have one page, where all of your team get donations and fundraise with.

Option 2: This will create a page that team members can join. So every team member can join by creating their own page, connected to this one.

(Note: Team Leaders own the Team page and are not automatically set up with their own participant Fundraiser page. If you want to fundraise as part of the team, you will need to create your own Fundraiser page connected to the team by selecting the Join Team button on your Team.)
Check out this page for more information on setting up and managing a Team on GIvealittle.
---
General Team FAQ's
Can people fundraise in Teams for any cause on Givealittle?
Only Event pages support Team fundraising.
How many people can fundraise in one Team?
Teams can have an unlimited number of members.
How are Teams ordered on the Event?
Teams display in descending order of amount raised. (You can choose whether the listing of individual participants is sorted by amount raised or alphabetically, but Teams just display in order of amount raised.)
Who can set up a Team?
Anyone can set up a Team and one account can manage multiple Teams. The manager of the Team does not have to fundraise as a member of the Team.
If you set up a team and want to fundraise yourself, you will need to set up a separate Fundraising page linked to the team.
Can people swap between Teams if they make a mistake and join the wrong one?
Yes, Fundraiser pages can be swapped between Teams, so long as the Event and Beneficiary don't change.
Can people change their mind about being in a Team?
Yes, Fundraiser pages can be added to Teams, removed from Teams, and swapped between Teams (so long as the Event and Beneficiary don't change).
What order do members appear in on the Team?
Members are sorted by alphabetical order of first name.
Can I turn off the button allowing new members to join my team?
When you have all the team member pages you want set up, you can contact us to remove the "Join Team" button.
How do goals work in teams (individual fundraising goals vs team goals)?
Events, Teams and individual Fundraiser pages can all have goals. These goals are all independent of each other, so you don't have to worry about coordinating Team goals with individual member goals.
Can people donate to the team, rather than just via a team member's page?
It is possible to have a "Donate" button on your team page to allow donors to donate to the team as a whole, rather than via a particular member. Contact us once you have your page set up to enable this.
---
Still have questions? Contact our friendly team for help.