(This article explains explains how to fill out a specific section on the Verification screen. General instructions on accessing and using the screen are available here. For information on who we need to verify, and why, check out this article.)
The Identification section is where you enter details that we can use to verify who you are.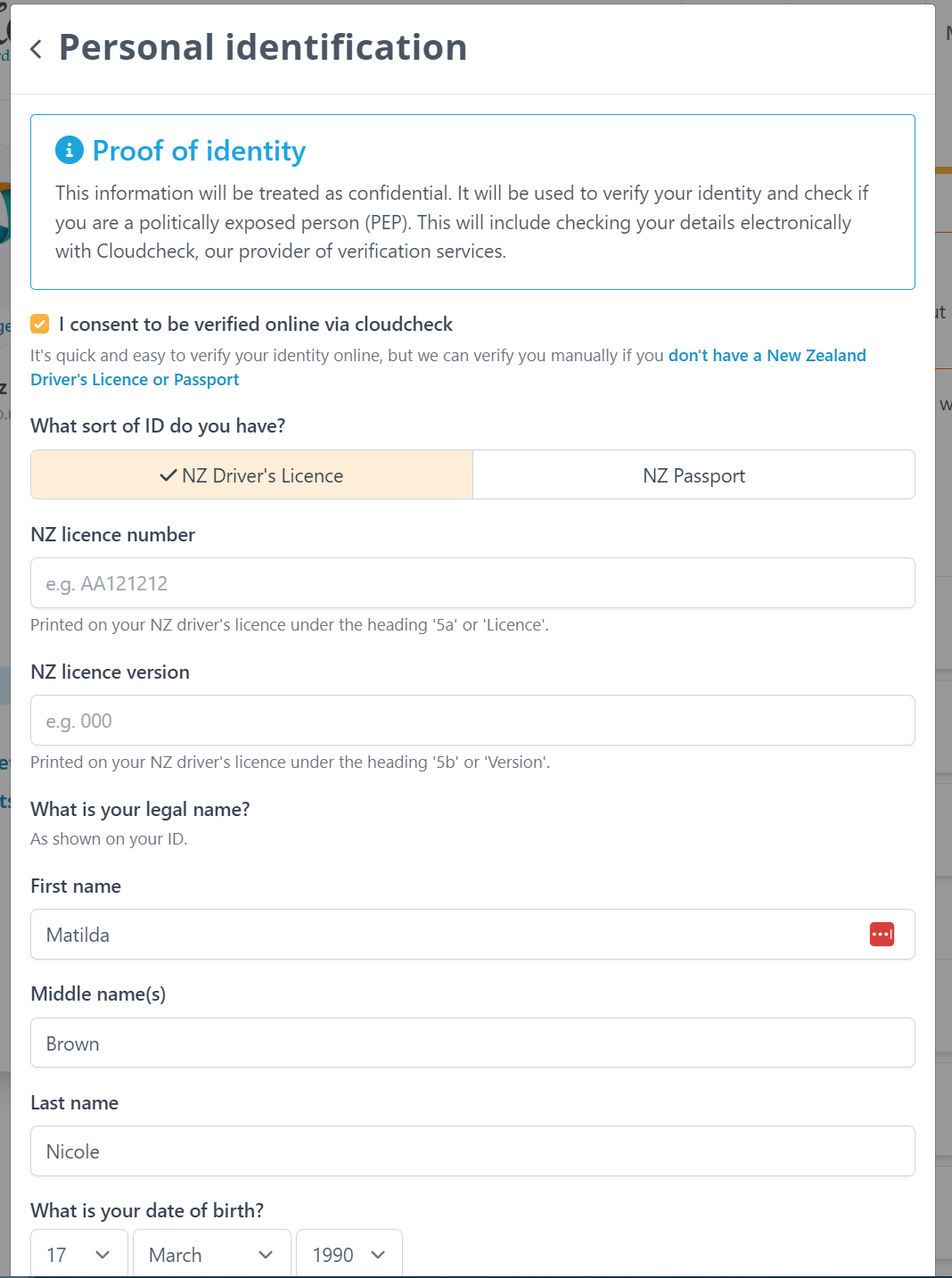 The key thing to remember when completing this screen - whether you are being verified electronically or manually - is to ensure that the information you enter is exactly as it appears on your ID.
If you have a current New Zealand Driver Licence or Passport, you can opt to be verified electronically. This is the quickest and easiest way.
If Electronic Verification is not possible then you can elect to upload a copy of an identification document for Manual Verification. There are very particular requirements for certifying these copies so be sure to read our guidelines first.
If you choose to be verified manually then you will also need to upload one or more files that contain a scanned, certified copy of your identification document. This can be done by clicking "Add a Document" at the bottom of the screen and choosing a file on your computer.
Uploaded files can be renamed by clicking the pencil icon, viewed by clicking the eye icon, or deleted by clicking the rubbish-bin icon.