Joining an Event or a Team is easy!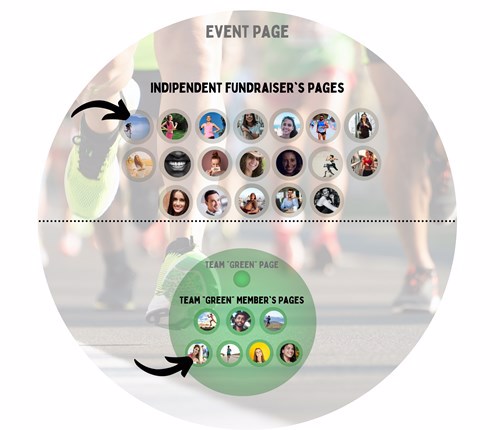 Join an Event as an "Independent Fundraiser".
This means you are not on a Team, are one person (or group of people) where supporters can donate to one place and support your efforts in the Event!
First, find the Event *easiest!
Click the "Participate" button.
"On Your Own" > enter "Your Details" (and business/group name if applicable) > complete page details/photo
"Publish", or "Save for Later".


OR
Go to Raise Funds (at the top of the Givealittle home page).
Under Your Details - follow the prompts enter your info, select that this is your own account (or if you are a "group" choose that option).
Under Beneficiary Details, select that an existing charity, school, cause or event will receive the funds. Then search for the Event you will participate in, and click on it when it comes up. *The Event organiser likely selected where donations will go – in this case you will not need to select your own beneficiary. If the Event organiser has not pre-selected the beneficiary, you can select up to 3 benefitting organisations or events by typing in their names.
Continue completing the rest of the sections, and Publish or Save for Later.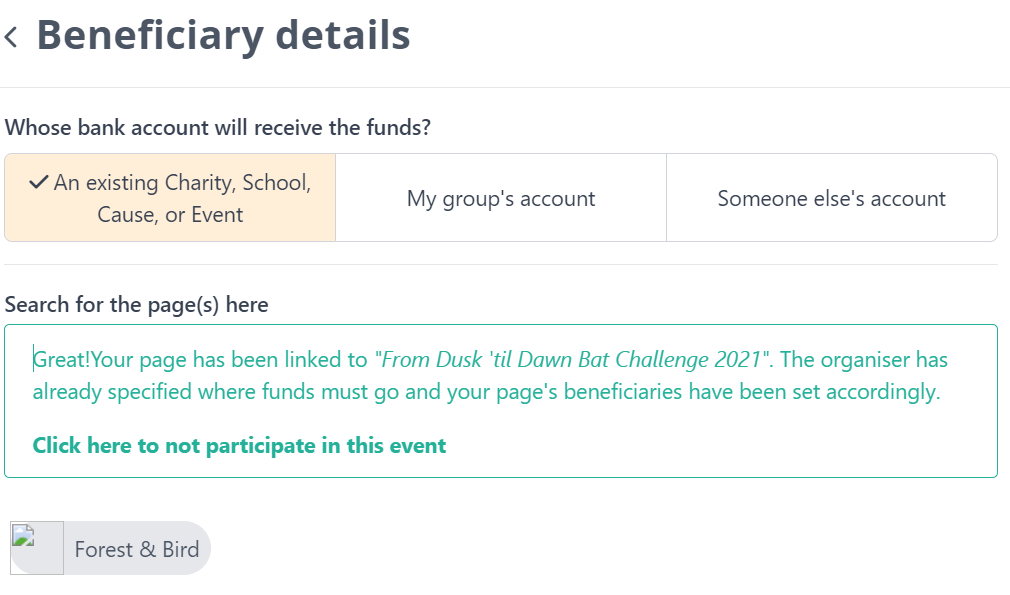 ---
Join a Team (there are 2 ways) -
If Team's page link (URL) was shared with you, OR search for your Team's in our Explore function. *Easiest
Click "Join Team" > select "No, this is my own page" > add a photo, and follow the prompts to complete the page
Publish, or Save for Later.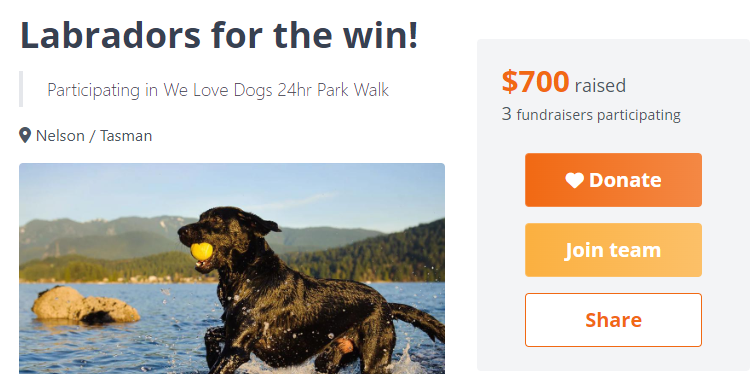 OR
Find the Event your team is participating in
Click "Participate" > As Part of a Team
Find your Team > click Join Team
Add the page content and publish!