A huge amount of Givealittle page traffic is referred from social media sites, especially Facebook and Twitter.
Every Givealittle page has a Share button. On a mobile device this links into the share function on you phone, giving you access to all you social media channels.
As soon as you have created your page you can start sharing it. But we suggest waiting till it has been moderated. Read more about Page Moderation and Donor Validation.
Don't just share your page once! Share it with regular updates on your fundraising progress and thank donors. Even if you can't 'tag' them in social media they may well be fans of your page and see your message.
For example, fundraiser Ben Walker used his Facebook Event page to communicate with his supporters and donors. We really loved how Ben thanked new donors every single day and it helped his fundraising too. The following is a screen shot of one of Ben's daily posts: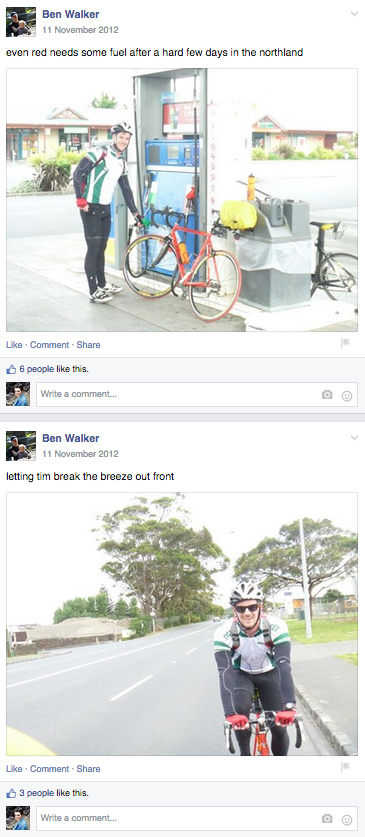 Ask your donors and supporters to also promote your pages via their social media channels. Sometimes people can't give you financial support but they can give you their voice, or email, Facebook, Twitter etc!