It takes just a couple of minutes to create a page for your cause. You must be 18 or older, able to provide photo ID and have your own New Zealand bank account. If you are under 18 years old, we encourage your guardian to act as the person receiving the funds.
Go to Raise Funds at the top of the page and then complete the required details. If you already have an account on Givealittle it's faster to log in.
Under Your Details, select that this is your own account.

Under Beneficiary Details, select that the funds will be received by your account and that the funds will benefit you.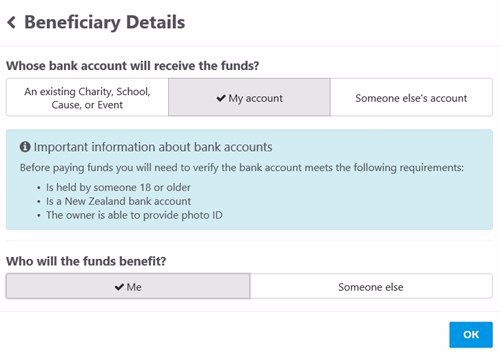 Continue completing the rest of the sections.
You can click Save for Later to come back to the page at any time. Once you're ready for the page to go live, hit Publish.
Your page will be live, you can view it and edit it if you want to change anything, but people won't see it until you share the link.