One way to get behind a cause already on Givealittle is to create a page of your own raising funds for them; we refer to these as a "Fundraiser Page". Donations made to your Fundraiser Page are paid directly to the charity, school, cause or event - easy! In this scenario, you are an Individual, Group, or Business who wants to fundraise for an Organisation that means a lot to you; the page is owned by you, paying funds to them.
If you cannot find the Organisation you want to fundraise for on Givealittle, it's a good idea to Contact Us first.
How To Create A Fundraiser Page:
1) Search the charity/page on Givealittle > Click "Fundraise" > Complete the required fields about you or your business/group > Submit. **Note with this method, there is ONE charity benefitting. If you want to raise funds for up to 3 charities, scroll down to #2.
On a mobile device it will appear on the page like this: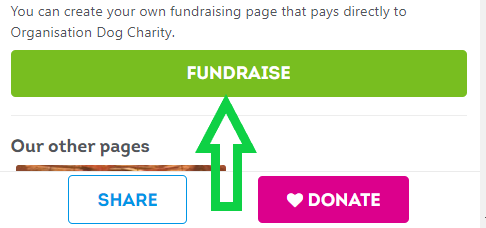 On a bigger screen it will appear as a button under the Donate button...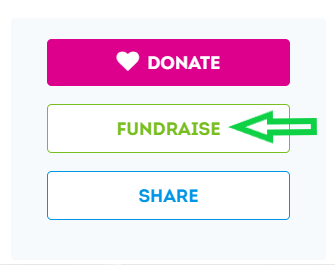 Choose the options to represent You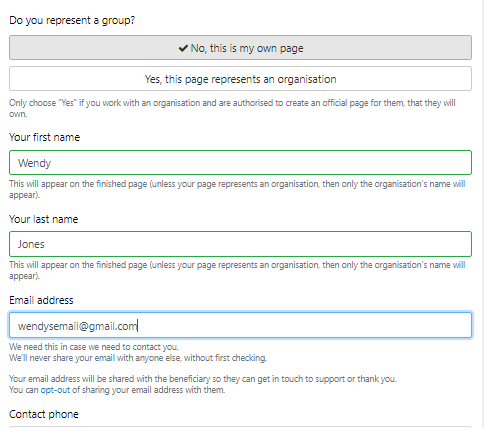 OR if you are a Group/Business
: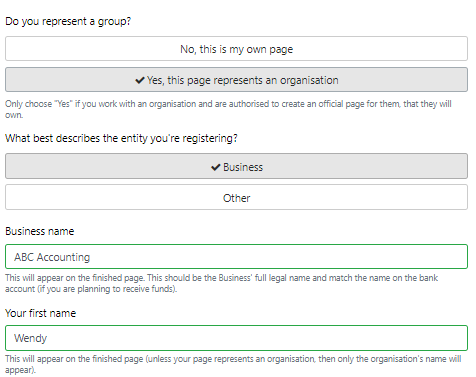 Click "Raise Funds" or "Start Fundraising" on our website > complete Your Details name, email, etc (choose either Your Page/Business/Other) > in Beneficiary Details > *An existing Charity, school, Cause or Event >*Complete the rest of the page details and Publish!
*Note you can select up to 3 charities to fundraise for, where donations are split evenly automatically.