(This article explains explains how to fill out a specific section on the Verification screen. General instructions on accessing and using the screen are available here. For information on who we need to verify, and why, check out this article.)
We need to know registration details of groups and organisations, including charities, schools and businesses.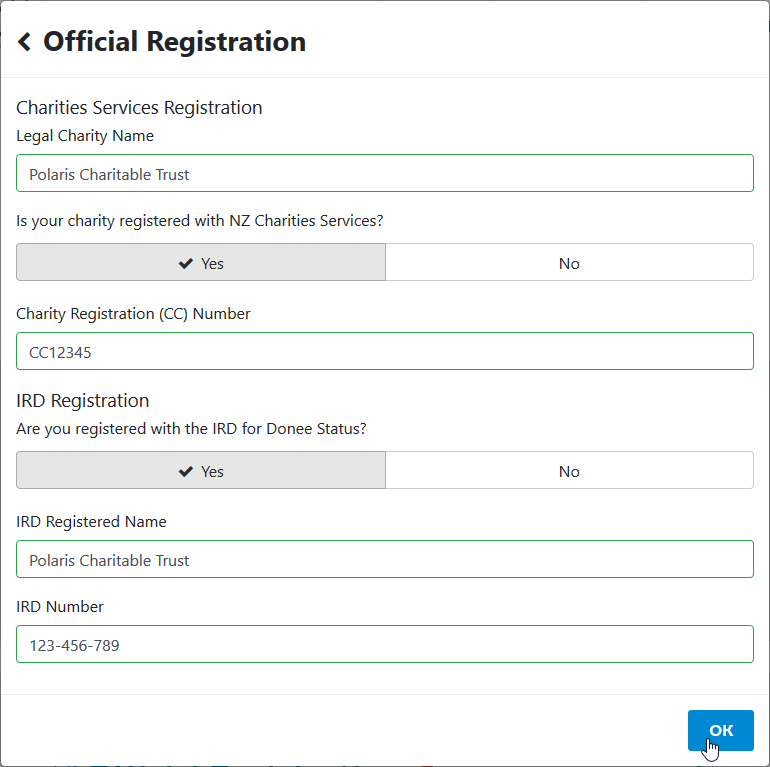 Enter the legal name of your organisation or group in the top box. This should be the full name, as would be recorded in an official register and should match what appears on your bank statement.
Next, indicate whether your organisation is officially registered with the applicable government department (e.g. Companies Office, Charities Register, Ministry of Education, etc.) and, if so, what its registration number is.
Note for Charities: We use the CC number to look up your charity's list of officers on Charity Services' website and to populate the list of people in the Associated Persons section.
The final section is for you to tell us about your IRD registration, including whether your organisation is registered with the IRD for Donee Status. This allows us to issue tax-deductible receipts to donors on your behalf.