As of 2019 the New Zealand Inland Revenue Department (IRD) have made it a lot easier to claim your tax refund from donations.
And, best of all, you don't need to wait until April next year! Do it now, and there's no worry about losing your receipt, or forgetting to do it later.
---
If the tax year has already ended, you can get a summary PDF from Givealittle with copies of all the eligible donations you made in that year in a single document with a single total.
---
Registering with IRD
To submit your receipts online to IRD, there's a couple of setup steps you need to do first. You should only have to do these once.
First, register with their myIR website. This can be done at https://myir.ird.govt.nz/eservices/home/?link=NEWLOGUNA
Once you've registered with myIR, you need to register for Donation Tax credits.
In the menu labeled I want to.... click More. Under Other Actions click Register For Donation Tax Credit. Enter your bank and eligibility details and click Submit.
---
Submitting your receipt(s)
Log into the IRD's myIR website at https://services.ird.govt.nz/irsso/newlogin
On the Summary tab find the "Donation tax credit" section. Click the link labelled "Enter donation tax credit receipts":

(If you don't see an option for "Donation tax credit" then you'll need to register first by following the instructions above.)
On the "Enter donation tax credit receipts" screen, click "+ Add a receipt"::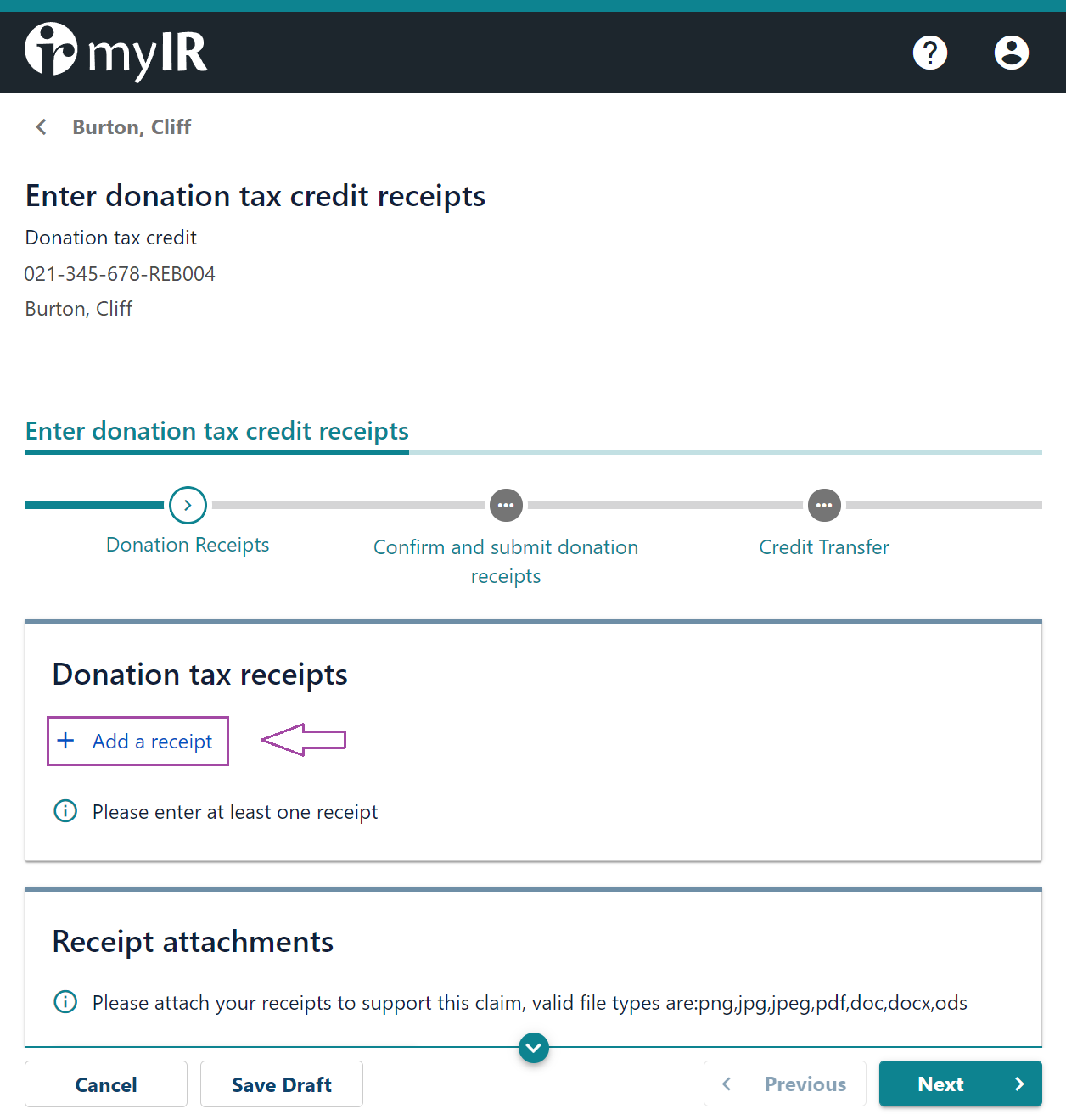 Fill out the screen, as per the details of your donation.
Note: although your donation was to a third-party charity, fill out this screen as a donation to "Givealittle".
Note also that "Donee IRD number" is an optional field, and can be left blank. If you want to enter this information:
Givealittle's "Organisation IRD number" is: 130-965-849
Givealittle's "Organisation charity number" is: CC57443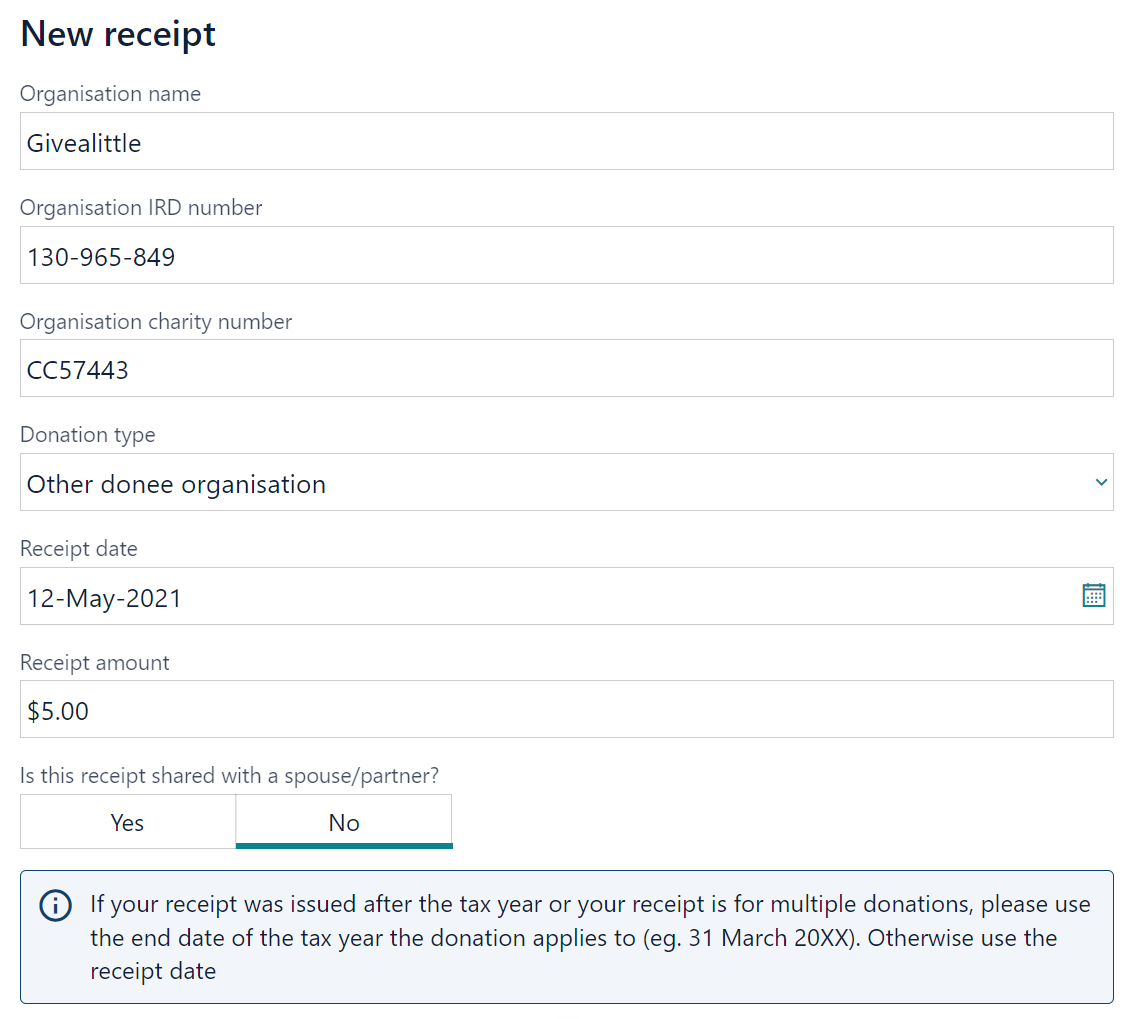 Next, select the "Add receipt attachment" button and complete the details in the pop-up screen.
Be sure to click "Browse…" and upload the receipt document that Givealittle emailed you:

Select "OK" to return to the donation details screen, then "Next" to go to the confirmation screen.
All going well, you should see a confirmation screen with the details you entered. Select "Next" to go to the Credit Transfer screen: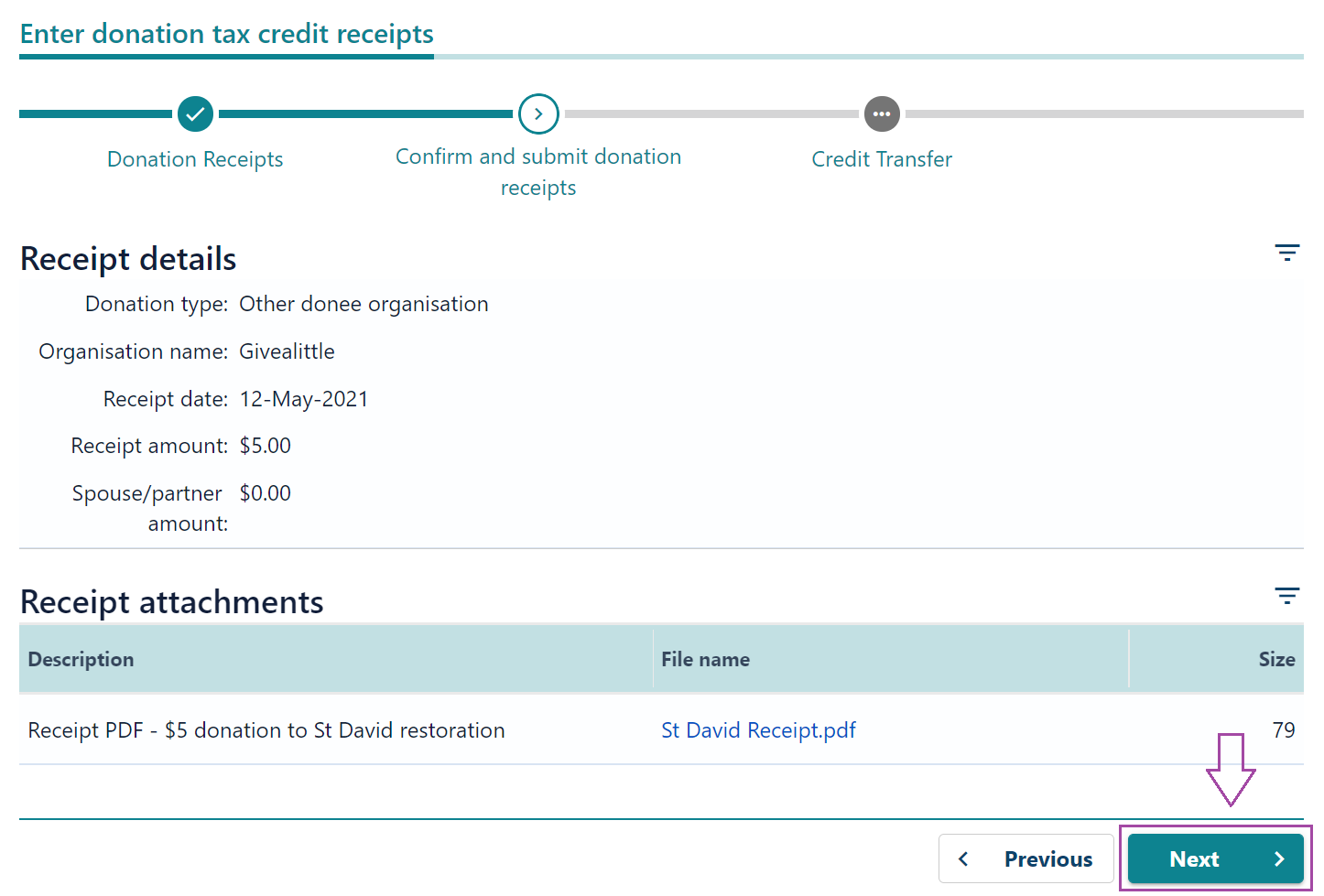 On the Credit transfer screen, remember to select "Submit" to complete the process: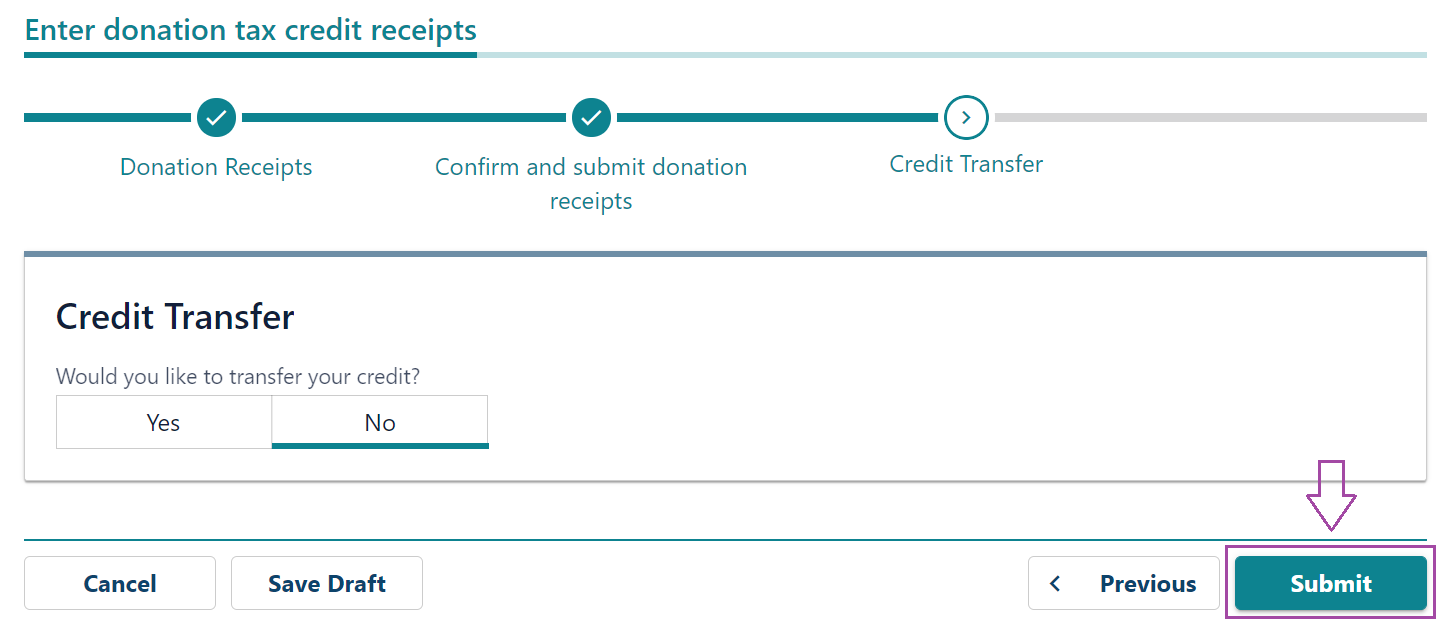 Wondering what to do with your windfall? Why not check out some of the great pages on Givealittle...